Walls: The Inevitable Comedown
After five years, Walls bowed out gracefully with their third and final full-length, Urals. Matt Anniss speaks to Sam Willis and Alessio Natalizia about their parting of the ways, the "messy divorce", and their plans for the future.
Alessio Natalizia takes a deep breath, then sighs. "What is success? It is just perception," he says. "Sometimes things are perceived to be much bigger than they are. With Walls, there was no success." More than a few people would disagree with that assessment, but the ending of the Walls partnership he enjoyed with long-time friend Sam Willis is still raw. While the duo made the decision to call it a day some time back, their musical swansong Urals has only just been released.
From the outside, Natalizia's assessment seems more than a little puzzling. The duo's self-titled debut album was widely hailed at the time of release back in 2010. A fluid, dreamy, evocative and emotion-rich album, Walls was seemingly inspired by a mix of melodious krautrock, lilting ambience, the organic techno hypnotism of The Field, and glacial electronica. Coracle, the pair's 2011 follow up, was, if anything, even more acclaimed. Considerably richer and more colourful, it saw them further define their trademark sound.
The success of both albums – sales were relatively healthy, according to Willis, and the reaction from critics and newfound fans could hardly have been more positive – led to live tours, with a show that utilized outboard hardware to create spellbinding "freak-outs". These, noticeably more robust and dancefloor-friendly than their recorded material, were undeniably special. For those looking from the outside in, it seemed like the affable duo had hit the big time.
Perceptions can, of course, be wrong. "We felt that with Coracle that we'd defined the sound we started on with Walls, and then things kind of drifted," Willis admits. "For a period I think that we'd run out of steam. We stopped hanging out as much because I'd moved out of London with my family. During that time, Alessio started Not Waving, I did my solo album, and the Walls thread was dropped a bit." By then, Willis admits, they felt the Walls sound had "got a little bit old."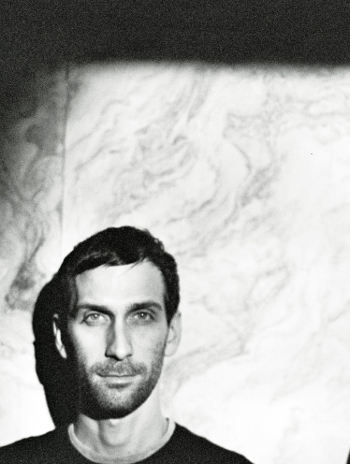 This was 2012. As London became the focal point of the world for a few sun-drenched weeks of Olympic sporting action, a duo that had previously been "tight" began to drift apart. By this point, Willis and Natalizia had been working together for roughly three years, pursuing a collective musical vision that skillfully combined their differing backgrounds; the latter's time spent in post-punk bands and on the well-regarded Banjo Or Freakout solo project, and the former's love of techno, house, hip-hop, krautrock and kosmiche. They began working together after Willis remixed Banjo Or Freakout under the Allez-Allez alias, the hugely popular blog turned production outfit. It was Natalizia's suggestion, but they soon clicked.
"He asked me if I wanted to collaborate with him," Willis confirms. "He would just jam a loop, send it to me, I would play around with it and add some parts, get it to a certain stage, and then he would come round and we'd work together." Willis admits it was a comfortable working relationship from the off, "we had quite clearly defined roles, based a little on our backgrounds. It was a very happy meeting of minds and tastes, because we were both into krautrock, and melody, which is very evident in Walls." Willis calls this nascent Walls sound, "an easy collision of sort of dance music, sort of head music, coming from a very uncontrived place."
Natalizia, too, has happy memories of the beginning of their production partnership. "It's funny," he says, "the first album was never recorded as an album. It was the sound of me and Sam meeting, and discovering ourselves – not only musically, but as friends." Natalizia goes on to detail their daily routine. "It would be me going to Sam's place every morning, hanging out, and then eventually making some music. I think that's why it's my favourite Walls album," he says. Post-Coracle, things began to change, "after that album, for reasons of life, we stopped. I think after we stopped, we looked at Walls and almost began to feel that it wasn't part of us anymore."
What follows, in many ways, is a classic rock and roll story, albeit played out in an electronic music context. While neither member ushers the phrase "musical differences", it's clear that, for a time at least, they were pulling in different directions. While they had nominally started recording a third album, things weren't going too well. Then, out of the blue, they were given an offer they couldn't refuse: the chance to rework music by pioneering Radiophonic Workshop producer Daphne Oram. Initially for a radio project, the resultant music eventually came out last year on their own label Ecstatic.
"It was an injection of fresh life into our collaborative process," Willis admits. "It was like 'what does this material need?' I think the two of us, as creative people, work well together, it's just that Walls was reaching the end of its life span."
To a certain extent, the Daphne Oram project papered over the cracks. Eventually, the two producers sat down and talked about where they were going. It would be fair to say that those discussions were, at times, a little tense. "Without getting into the details too much, it was difficult for us and our friendship," Natalizia admits. "At one point, it was really weird between us, because there were things that went unsaid, and then you get grumpy with each other, and so on." A couple of "open heart conversations" cleared the air. "We realized that it was the right time to call it a day – and certainly better to do it now than end up killing each other after two years" Natalizia states, laughing heartily at the memory.
For all of their issues, Willis and Natalizia remain firm friends. Both understand the world of music enough to know that artistic differences eventually overwhelm almost every band, even when its creators see it merely as a "project".
"I think I've come to terms with the fact that it's something that happens in almost every band," Natalizia says. "It's a natural process. There are so many pressures and struggles. It's very hard to keep everything going. The most banal thing to say is that it's like being in a relationship, especially when it's just two people travelling around. We've done an American tour, and all round Europe. As much as you think 'this guy is my best friend, we love each other', you will end up hating each other a bit." He laughs again. "I guess at one point we just thought 'is this really worth it?' When you reach that point, you really shouldn't be making music, because it's not going to be good. That's really what I believe."
Having decided that it was time to draw a line under Walls, the duo set to work on ending the project on a high, picking back up on what would become their third and final album, Urals. Musically, it wasn't as easy, especially as they'd both grown weary of the 'trademark sound' that had organically developed over their first two albums. "There was a detachment from what we'd done – not because we were embarrassed of it, in fact we're extremely proud of everything we've done, but it just felt out of place for us at the time," Natalizia admits. "That's why we kept going, I guess, darker and darker compared to Walls before. We took out a lot of the emotional bits that were present in the first two albums. I don't know why, but it just came very naturally."
Willis agrees. "There's more of an austere feel to Urals as an album, because that's the way we were feeling," he says. "I hope people are surprised. We're not repeating ourselves so much. If you want "Burnt Sienna", go and listen to it – we're not going to do it again."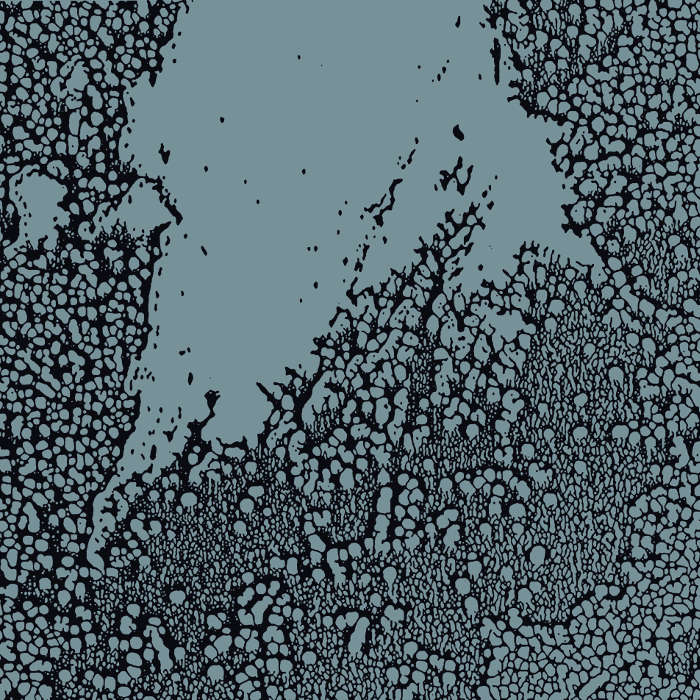 Certainly, Urals is a far murkier, lonelier listen than either of their previous Walls albums. There's still plenty of beauty present if you read between the lines – see the bittersweet melodies and tumbling electronics of "Tongue Pad" and the sorrowful ambience of closing track "Radiance" – but these are off-set by a cluster of aggressive, analogue-heavy dancefloor moments, seemingly influenced by the in-your-face throb of '80s industrial, Italo, and EBM, as well as their previously explored krautrock and kosmiche influences. It's a fine album, but one that feels like the inevitable comedown after the giddy rush of Walls and Coracle.
"I'd say that was absolutely true," Willis says. "I like the word 'curdled'. Maybe the dream of the first two albums had curdled a bit. We feel the same way about the record. It's more intense and less euphoric, or the euphoria is edgier. It was sweet euphoria in our early days, and now it's edgy."
Natalizia, too, is happy with the outcome. "As a music listener, I think I prefer an album like Urals than an album like Coracle," he says. "I always struggle with too much information on a record. I think that's what we did with Walls a little bit in the early days. I think the last album is the more direct one, with a certain sound, whereas the first two albums you can find two, three or four different directions."
Certainly, a big part of Walls' appeal has always been the hard-to-pigeonhole nature of their sound. While certain listeners will pick up the influence of Balearica, and bands like Cluster and Harmonia, others strangely saw an act putting their own stamp on chillwave, while one Guardian writer recently compared some of Urals to "Scandinavian disco".
"I think on the first two albums it was quite an eclectic sound," Willis muses. "There's a bit of diversity, and different people naturally gravitated towards the tracks that most appealed to them. I think, if anything, our greatest strength was also our greatest weakness. Some people would 'get it', like a wine connoisseur – 'ah, yes, essence of Walls' – but other people would miss the point. I'm not sure people ever quite knew what to do with us."
The proclaimed 'directness' of Urals addresses this a little bit, utilising more analogue gear and outboard hardware – as opposed to the computer, guitar, voice and pedals used in the making of the first two albums – to ram home the point. "There's definitely more analogue gear on this record, and also more outboard processing,"
Willis confirms. "We wanted to sweeten the timbre of the sound with new treatments." Natalizia's vocals play a less prominent role too, which Willis feels lends Urals a lonelier and disconnected sound. "It's lacking the intimacy of his voice as an instrument, which it kind of was before. I used to liken them to backing vocals – we used it as a texture or instrument, rather than a lead."
The album was released a few weeks ago on the Ecstatic label they set-up back in 2013 as an outlet for their work and like-minded artists. While Walls has been put to bed, the duo will continue to run the label together.
"With Ecstatic, we're able to really complement each other," Willis enthuses. "A big part of our collaboration has been our taste and shared ideas. We can both come up with ideas, and then one of us can make music that fits a concept. We're a good team in that respect."
"I'm not sure people ever quite knew what to do with us."
Speaking about the future of the label, Willis reveals they plan to commission artists for particular projects. "There are quite a lot of people that we want to work with who would respond to a brief, with clear parameters. Music has collided with art, and people want a concept as well as the music." The aesthetic whole is an important part of anything they choose to release on Ecstatic, Willis states. "I was so pleased with the artwork Alessio came up with for the Intercepts split album he did with Pye Corner Audio. As a full concept, it's great – it's not just a collection of tracks, but a great package with a concept." The curatorial aspect of running a label is, it seems, something they both enjoy greatly.
Meanwhile, they're both focused on pressing ahead with their solo work. Natalizia has already enjoyed considerable success with his Not Waving project, releasing the brilliant Human Capabilities album on Emotional Response, a trio of experimental, self-manufactured cassettes (the Voices series), and various other things on Ecstatic.
Predictably, there's more Not Waving material in the pipeline. "Absolutely loads of stuff," Natalizia says, laughing. "With Not Waving, it's like me going back to what I've always done in my life – enjoying making music for myself. I'm doing an album for Powell's Diagonal label. It's going to be very different – very intense, I'd say. The Voices stuff is also coming out on a double-vinyl album later in the year. That will probably come out first."
Willis, too, is refocused on solo work. Having released his debut album, the droning ambient and techno fusion, Winterval, in 2012, he began recording singles under the dancefloor-focused Primitive World alias – first for Black Acre, and later Matt Divedus's Obsession Recordings. A third double A-side single for the latter imprint – featuring the choppy, offbeat techno of "Fast Falling Hands" and melodious, undulating "Rush" – is due out early June.
"I'm building up Primitive World and really enjoying doing it," Willis says, cheerily. "I feel like I should be putting out a lot of stuff. I'd say although it's electronic and dancefloor focused, it's much more influenced by it's much more influenced by '90s hip-hop, and in particular the fucked-up sensibility of Wu Tang Clan's RZA." Hip hop was his first love, so Primitive World has seen Willis come full circle in some ways. "The darker side of hip-hop is very much in the DNA of what I'm trying to do with Primitive World, using old samplers and things."
Now the dust has settled and Walls has been put to bed, the duo's relationship seems better than ever. Any wounds in their friendship have healed, and they're feeling positive about the future again.
"We've already been talking about doing music together," Natalizia reveals. "It was just a matter of ending Walls as a project. I think it's so nice to tell people 'this is our last album, that's it'. There's no drama going on here, it was right for us to end the project. It's the end of the trilogy."
Interview by Matt Anniss
All photography courtesy of Daniel Willis
Urals is out now on Ecstatic
Walls on Juno