Rane rolls out new rotary and Serato mixers
The company claims the MP2015 will "redefine the rotary DJ mixer".
The stakes have been raised at the annual NAMM conference already this year with Korg unveiling a revamped edition of the classic ARP Odyssey synthesizer earlier this week, and now Rane has sent DJ hearts aflutter with the announcement of a new rotary DJ mixer. The long-established Washington state firm are no strangers to this style of mixer, see the MP2016S & XP2016S models, but the newly announced MP2015 will, according to Rane "redefine the rotary DJ mixer".
A stellar cast of contemporary selectors were sought out to help design the MP2015, with DJs like Tim Sweeney, Ben UFO, Oliver Hafenbauer and Anthony Parasole contributing to create "a no-compromise music-mixing performance instrument". For a full rundown of the mixer's comprehensive specifications you should head to the Rane site, and the company expect to start shipping the MP2015 at the end of January at a MSRP of $3,499.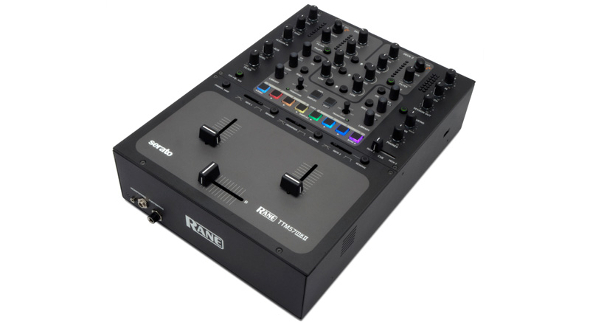 In addition, Rane has also unveiled a new edition of its now discontinued TTM57SL mixer for Serato DJ, which was generally regarded as the industry standard for digital DJs after its introduction in 2006. Entitled simply TTM57 MKII, the updated mixer (above) retains the design of the SL, though is more aesthetically pleasing thanks to Rane's decision to replace the plastic circle cues with new RGB-backlit silicone pads.
In terms of improvements, the TTM57 MKII now boasts a set of dual USB 2.0 audio/MIDI ports, dedicated Serato DJ iZotope USB FX inserts for each deck, and high/low-pass sweep filters for all three channels. Further details on the TTM57 MKII can be found at the Rane site with the mixer expected to ship from March at a MSRP $2199 – with a lower expected street price TBD.