Brendan Arnott speaks with Max Ravitz, the man behind Opal Tapes and Ghostly International artist Patricia.
The first time I see Patricia live, Max Ravitz is standing behind a formidable setup of analogue hardware on Camp Lakota's Gymnastics stage, on the final night of New York's Sustain-Release Catskills-immersed music festival. It's 1am, and most people have been dancing for a consecutive nine hours by this point; the tension and energy in the room could be sawed through with a steak knife. Moving from droney ambience to a skull rattling hazy house rhythm, the packed gymnasium of swaying bodies move freely, just barely lit by the anonymous sparseness of a strobe light. Jus-Ed sits in the corner, nodding approvingly, and it's hard to tell whether the fog that the room is immersed in comes from the smoke machine or whether it's just condensed sweat.
The morning after, and I briefly run into Ravitz as he heads home towards Brooklyn, looking sober and energetic as he carries several bags stuffed with gear. Conversely, I'm half-sprawled on a picnic table bench, nursing a ridiculous energy drink that boasts it contains 5% real juice like it's anything to be proud of, and emitting a low-pitched moan. We make plans to conduct an interview soon, and, awash in the sunlight ,I'm struck by how different of a person he seems than the night before – no longer a shadowy figure, he seems just like an average, easygoing guy. Both sides of the Chicago-raised producer dart out at different times (the cryptic producer and the down-to-earth human being) while we're speaking via a Skype connection from his Brooklyn apartment, where he rolls something to take the edge off, citing slight interview anxiety.
Maybe I'd just built up an image of Patricia solely from his productions, which are dense, layered, and often tackled by music journalists with phrases describing inanimate textures – rubbery, dusty, referred to in terms of synthetic materials being stretched to their limit, verging on dissolution. They're sometimes referred to as a state of being – a codeine-aided fever dream, or walking through rough neighbourhoods in a precarious post-nap haze. Still, Ravitz's productions are grounded in a body-centric accessibility- you can dance to them all, with surging, pulsating grooves lying somewhere in their labyrinthine centres.  Or maybe some of the mythos around interviewing Ravitz comes from his withdrawn internet presence – the absence of an outspoken Twitter account and a dearth of press pics may have created a slight mythos around the difficult-to-Google techno producer's name.
But actually, it's most likely that the mythos around Ravitz was sparked by his fantastic, self-assured debut on Opal Tapes, the transfixing Body Issues cassette – showcasing the dissonant noise of a high school shop class melded with woozy, texture-shifting rhythms. It's an utterly cohesive, self-assured debut, which makes it even tougher to believe that the tracks were put together over a two-week period. The release garnered a burst of attention so quickly that when Ravitz received an invitation to play on the other side of the world, he didn't really think it would happen. "I mean, never in my wildest dreams did I think I'd be going to Cairo to play techno," he says, a note of disbelief still lingering in his voice. "I've been making electronic music since I was l was 15, and it's always been a hobby that's also very personal thing, so when I put out Body Issues with Opal Tapes, I didn't expect much of a reception…" Ravitz didn't take the offer from Cairo seriously at first, "Then the dude sent me plane tickets," he laughs. The moment marked a bit of a takeoff for prodigious Ravitz that hasn't slowed since. Having just recently given notice from one of his jobs working at a restaurant in Manhattan to accommodate the touring life, he's about to embark on a second international tour, which will stretch from Brussels to Moscow to Vancouver. Fortunately, it's a situation that his other job at Brooklyn modular synthesizer store Control is happy to accommodate.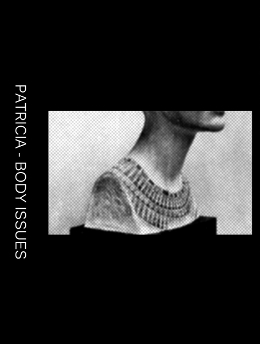 Although Ravitz grew up in Chicago, he's been residing in Brooklyn for the last six years – long enough to cement it as home. While Sustain-Release painted a cozy picture of a tightly knit musical community to an outsider like me, Ravitz admits the realities of living in New York often mean that it's not easy to sustain cohesiveness. "New York's a city that is wildly expensive, and the prices are certainly not going down – so… I wouldn't say community gets cemented, because I see a lot of people come and go – a lot of my friends who, when I moved to the city were the ones who I built bonds with – they've sorta mostly migrated elsewhere at this point."
New York might be the up-and-coming techno epicentre of America, but it's certainly poses its share of problems as well. While Ravitz admits to having lucked out in some senses (his downstairs neighbour is also a DJ and friend of his, thus eliminating noise complaints), he admits that "for some people it's definitely challenging being a musician here." New York's lack of spacious affordable practice space and venues also requires a degree of improvisation, which means DJ sets and live shows have taken Ravitz everywhere from pool parties at the Thompson Lower East Side hotel to his first show as Patricia at The Body Actualized Centre for Cosmic Living, a Brooklyn multidisciplinary space dedicated to "raising human consciousness" and "creating avenues for communing with sacred knowledge."
Ravitz's penchant for acquiring weird gear and a chance Craigslist encounter led to his first Patricia gig. "It was funny because I'm a very big synth nerd and collect quite a lot of equipment so I'm big on Craigslist," he explains. "Particularly in New York, because people just seem to collect a lot of things – but I made a trade for a synthesizer swap with another guy and ended up sending him a song that I made with his synthesizer a few days later. He liked it and asked me if I wanted to play at Body Actualized, and then a few days before I was playing I happened to find out that the line-up was Steve Summers and Terekke and SFV Acid, so I got pretty excited."
The Patricia moniker is one of the latest incarnations from Ravitz, who's been producing since his early teenage years. "I find names to be a funny thing, so I've definitely rotated through a few" he reflects, admitting that different monikers are often cycled through privately.
The feminine title of his Patricia project is something that Ravitz is quick to clarify. "I don't want it to be too overt and I don't want to play into the gender thing too much," he tells me. "Choosing to use that name and being… maybe not obviously a male… but once some people figure it out, people read a little too much into it. I just like the name and I want the music to speak for itself and I don't want people to think I'm, oh I dunno, that I have some agenda beyond the sound."
But dig a little deeper into the imagery, and you'll find that the Patricia moniker isn't plucked out of thin air. From the image gracing the cover of Body Issues (a bust of Egyptian ruler Neffertiti), to his SoundCloud profile image, two rough looking rock sculptures which Ravitz tells me are "actually some of the earliest forms of Deity statues discovered", it's easy to read a slight feminist slant to his work. "I dunno, with the gender stuff I try not to get too deep with it, but with the Patricia project, I like attaching sorta the images of female worship and female power. I really like a lot of the Pagan female gods and Deities and some of the stuff in Indian culture," Ravitz explains.
Sound-wise, it took years before Patricia's distorted house rhythms became fully actualized. "I started out in high school and took a lot of instrument classes and things that didn't necessarily last. I wanted to make hip hop when I was younger, but wasn't necessarily interested in the type of hip hop that required live instrumentation," he tells me. "I really liked sample-based stuff, but my parents always wanted me to take instrument lessons, so I ended up taking piano, guitar, clarinet. I also went to choir classes, but none of that stuff held much of an interest."
His older sister's boyfriend splitting for Paris provided the chance for Ravitz to grab his pair of turntables, which "my parents wouldn't get for me because they thought I would sorta quit like the rest of the instruments I played," he laughs. "Then that sorta just stuck and I started making a lot of hip hop beats for a long time – and I got sorta bored with that at certain points, and electronic music became interested to me."
Reference points for Ravitz became '80s electro staples like Egyptian Lover, Afrika Bambaataa, Cybotron, and Juan Atkins – artists who kept some hip hop flavour preserved as they delved into darker, weirder places. "Patricia came about 4-5 years after I started doing electronic music" he continues, "and the sound was sort of a deviation from what I was doing before, so I thought a new title should go onto it. Once it actually got released, everything was sorta cemented in place."
However, while Patricia might be Ravitz's main production staple, it hasn't stopped him from branching out into numerous side projects; Body Issues was followed by a flurry of collaborative endeavours with other sought-after techno producers. There's Inhalants, a project alongside Jahiliyya Fields, whose chloroform-soaked analogue psychedelia gives an every woozier, rougher texture to Patricia's decolorized house sounds, making the tracks a perfect fit for Ron Morelli's L.I.E.S label.  There's the Taxes project with NGLY, where tracks like "Secretly Meeting Moses" feel as if both producers are trading a flurry of acid-tinged blows with each other, culminating in a skeletal, malfunctioning masterpiece.  There's the smirkingly titled Patreke, whose pulsating improvised jam sessions have yielded over twenty different hours of footage that Ravitz says he's got archived in his apartment, admitting "it's like, hard to whittle them down".  Finally, there's the Masks project with former work colleague ARP, whose latest Food Plus Drug 12″ release on Opal Tapes continues to strike the label's perfectly curated balance between clanking techno workout and esoteric stroll into an otherworldly dimension.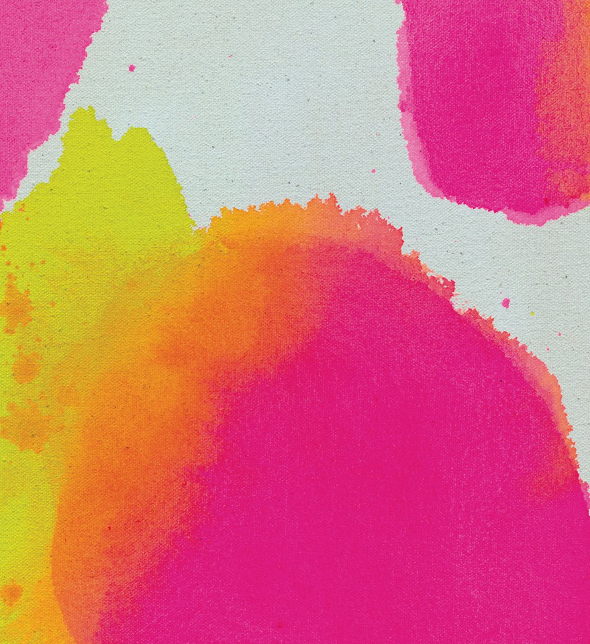 For most of these collaborations, the chance to be in the same room with other similarly minded producers, jam out and see what happens is what drives the creative process. But there's a different set of rules for Ravitz's solo work. "For my personal music, I like to set a lot of limitations and so I don't like to record 'jams', I like to develop an idea," he explains. "I work with the machines to get until a point where all the elements I want will be happening, and then I play through them a little, just pull them out all individually and decide how I want them all to enter and leave, come up with a loose structure. I tend to just keep recording them a few times until I'm happy with the way the take feels and sorta learn how to play the song as I'm recording it", implying an intuitive, feeling-oriented approach to things instead of a hard analytic, waveform-studying, chin-stroking methodology.
"Oh, and I never work longer on a song than one sitting" he continues, "although occasionally I'll get lazy, and work from the computer if I want to make a song in bed or something – and thoooose can really span on for months. Having total open-ended editing available to me, can, just, yeah, I get lost in that stuff. It can be endless. I've worked on songs for month that I've never even finished, and always found that the stuff I would get done quickly was the stuff i was the most happy with. So then I tried to formulate limitations and rules behind those ideas to make me more productive when I work alone."
Patricia's recent Side Piece EP on Ghostly sub-label Spectral Sounds culls tracks from separate points of Ravitz's production career, perhaps signified by the way the EP's title text looks disjointed, as if it's the result of a photocopy that got shifted and folded in on itself halfway through being scanned. However, it still sounds like an effortlessly cohesive work, with tracks like "Drip Dawn" wielding a booming low-end bass sound while skittering, obsessive drum patterns rattle out overtop. Perhaps the biggest surprise on the EP comes from Michigan's James T. Cotton – both the first rework of Ravitz's material to date and a drastic departure from the source material, offering a clean-cut, shuffling house number with a scaling xylophone tones, exchanging the murky waters of the original for something classier: champagne flutes, or a limousine coasting through Broadway with the top open.
"JTC has definitely been an inspiration to me," Ravitz admits. "I've been listening to his music for quite a long time, and part of the thing that excited me about releasing with Spectral is getting to maybe get remixes from someone like him." While Ravitz chuckles that the final product certainly skewed his expectations, he also admits he likes the fact he took a departure from the sound of the rest of the EP, "sorta a counter-point that has a different energy to it than the rest of the tracks, kinda like a classic NY house sheen. I appreciate the fact that he didn't do what I was expecting."
Maybe part of the reason that Patricia tracks seem like they'd be a challenge to rework is because of their layered, ever-revealing nature; repeat listens yield new patterns, subtle changes in understanding, shifts in consciousness. At times, listening to his work feels like I'm in an auditory psychotherapy session, hearing glimpses of intangible dreams and nightmares from Ravitz's inner psyche grasped at. But despite the fact that one of his ARP-collaborating tracks is dubbed "Fragile Feelings" (which sports a swirling sentimental riff buried in the thudding clang of hardware), he's hesitant to name songs as a reflection of his own emotions.
"I wouldn't say they're a reflection of the way that I'm feeling – to me, most of the songs just come about while I'm playing with equipment," he states, referencing SoundCloud track "I Went on Holiday" as one of the songs where the final product doesn't reflect his feelings. The track itself is a gritty, whiplash inducing stomper – "play this track on a rammed boat in Croatia and the fucker'll sink" one
SoundCloud commenter reads. "That song, it feels kinda aggressive and violent maybe, but I sorta intended it to be sorta like a joke," Ravitz explains. He pauses, collects his thoughts for a second and continues. "I'm sure at times I can be affected by my emotionality, but I wouldn't say that my work is overall a general reflection of the way I feel. A lot of times I just like to sit with my equipment running for a while, and let things become almost an ambient texture in my head. Just let it repeat and let it sit with me and see how it feels to me – and I'd say that a lot of my compositional work is based on more like, physical feeling with the music than the emotional connection."  The image seems like it could be a poster for Body Actualized Centre: Ravitz sitting blissfully amongst a humming rig of equipment, zen-like, cut off from the rest of the world, chakras fully aligned, third eye opened.
Throughout out our interview, Ravitz's forthcoming nature makes me a bit surprised that it's his first Patricia interview. However, I'm curious whether he worries that speaking about music make it less important. After all, even on his SoundCloud, many of the obligatory genre hashtag requirements have been filled out with an ellipsis, the inarticulable "…" refusing to slot his work into a category."I don't think that my words will do my music justice, I don't think that I can be eloquent or explicit enough," he replies. "I also don't think that what I have to say about it… matters… that much. I'd rather let people just listen to the music and not have any sort of background information on me. So, I've been ambivalent to do it, because yeah – I dunno… It's not that it's useless, but I studied a lot of music history and music composition in college, and one of the things that I learned was early on when musical notation was developed, it was sorta considered to be an extension of language, but used to express things that couldn't be confined to words. I found that idea very powerful, to think that music is expressing something beyond description."
Interview by Brendan Arnott
Food Plus Drug (II) by Masks is out now on Opal Tapes