MGUN surfaces on FIT Sound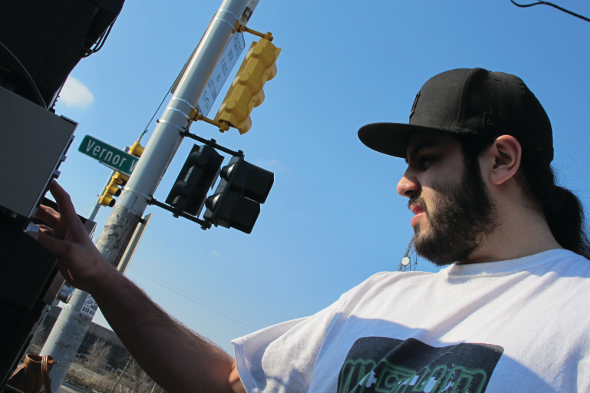 Preview the Detroit-based producer's forthcoming record for Aaron Siegel's label.
For those not familiar with FIT Sound, Aaron Siegel has stealthily pulled together a discography that features a storied cast of house and techno production talent from the US and beyond. Responsible for a series of highly respected Walt J reissues, FIT have also called on the likes of Andrés (working under his A Drummer From Detroit guise), Anthony 'Shake' Shakir, Marcellus Pittman and Tevo Howard, whilst also pulling for material from Scandinavian producers such as Skudge don Elias Landberg and the inimitable Dungeon Acid.
Siegel himself was responsible for the last FIT platter with the excellent Cocomo that was issued last month, and details have now surfaced of the label's plans to issue some prime MGUN material. Due out next month, the 12″ represents the first MGUN release on a hometown Detroit label since his solo Wild Oats turn back in 2012, and as the below previews suggest, it finds Gonzales once again pushing his own brand of futuristic Motor City sounds.