Moog revive the Emerson Modular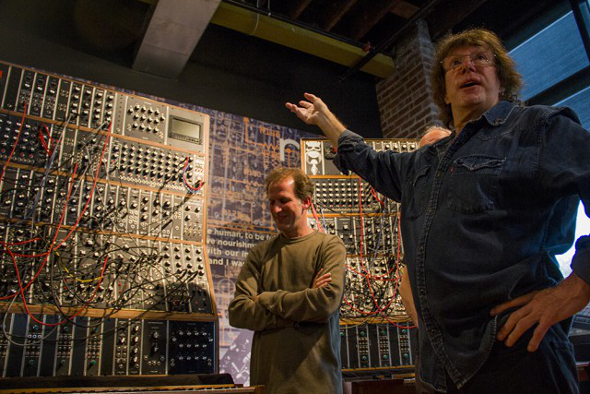 Moog have announced plans to recreate the mammoth Emerson Modular system originally made in 1969.
Although originally considered to be an April fool when it was announced on the first of this month, Moog have now confirmed that their project to recreate Keith Emerson's mammoth Moog modular system is in fact genuine. Originally created in 1969, the Emerson Modular system was the signature instrument of the Emerson, Lake and Palmer keyboardist, and was a collaboration between Emerson and Bob Moog himself.
Reportedly three years in development, the contemporary Emerson Modular has been recreated using the original documentation and circuit board and art files; the individual modules that comprise this monolithic instrument have apparently been hand assembled in the same manner as the originals, with hand-soldered components and traditional wiring methods, finished off with front panels created with photo-etched aluminium panels.
Given the highly bespoke nature of the reproduction, Moog have announced that they will only be creating a "handful" of these units, and haven't announced a price, but we'd expect something like this to cost somewhere in the tens of thousands of dollars. Those with a big enough studio to fit one and enough free cash to drop can contact Moog for further information – full details can be found at their website.