Records from Minor Science, Ekoplekz, Power Vacuum, Eomac and more were among the week's highlights.
Regular readers will be aware of our love for Will Bankhead's label The Trilogy Tapes, but even by its standards, its latest release is one of its strongest to date. Coming from Minor Science – the alias of music writer Angus Finlayson – the Noble Gas EP sits somewhere between the woozy house of Madteo and the murky transmissions of Actress. Though undeniably experimental, with the skeletal timbral patter of "Hapless" a highlight, Noble Gas is the kind of thing that will set adventurous dancefloors alight. Our other favourite EP of the week came from Berlin's Power Vacuum label, who delivered the four track Vectors showcasing five like-minded hard techno souls. People will no doubt gravitate to the angular shock and awe techno of Objekt's "Balloons", but the searing efforts of Joe Farr & J.Tijn, Positive Merge and Doug Lee's An-i moniker are just as essential.
Meanwhile this week we finally got the chance to bask in the vinyl version of Unfidelity, the new Ekoplekz album on Planet Mu. Those who have heard the producer's earliest work will be surprised by the relative clarity of it all; the synths that appear on tracks such as "Trace Elements" or "Pressure Level" would never have made it on to earlier releases, but they gel perfectly with the predominant Ekoplekz sound, with the more jagged elements of his primitive electronics mixed to the background for one of his most evocative listens yet.
This week also saw the release of Leon Vynehall's fine Music For The Uninvited LP for Martyn's 3024 label, a seven-track collection of music supposedly inspired by rides to school in his mother's car as a child in which he would listen to "mixed hip-hop, funk & electro tapes, Janet Jackson albums, Style Council and Stiff Little Fingers". While there's plenty of the bassy house fare he's known for, it's the more tranquil moments such as "Inside The Deku Tree" and "St Sinclair" which show there's more to Vynehall than meets the eye. Rounding this week's albums off was the latest long-player from Walls man Alessio Natalizia's Not Waving project on Emotional Response, with Human Capabilities providing a quirky combination of early Italian electronic music influences, hypnotic analogue synth arpeggios, EBM and horror soundtracks.
In techno, the ever-prolific Irish producer EOMAC followed up that killer UTTU plate with the Origin & Destination 12″ on Candela Rising, which contained three tracks of freaky technoid rhythms and uneasy melodic content that show just why he's been gathering so much attention for his solo material outside of the Lakker duo. Equally as odd was the latest record from Terrence Dixon under his Population One moniker on his Reduction label. As bafflingly titled as most of the label's releases, Where A Function Of Some Systematically Changing Variables Is Calculated is just as sleekly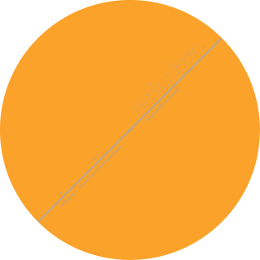 futuristic as everything he's been pumping out of late, with the snaking melody and gelatinous bassline of "5.29" a particular highlight. Phildelphia's excellent Great Circles label returned with another ransmission from the label's close knit group of talent, with Dan Trevitt's five-track The Missing eschewing the experimental tone of recent contributions from _moonraker and Westov Temple in favour of something a little more straightforward, while Minneapolis native DVS1 made a welcome return with the two minimalistic killers of Lost Myself on his HUSH label.
On more of an electro tip was the new record on Pinkman from Hague-dweller DJ Overdose; for those fans of his soundtrack-inspired work, Higher & Higher has the spirit of John Carpenter running through the brittle and bleak synth scape opener "Sneaking", while "Delta Force III" provides a neck snapping exercise in Utopian electro – all are great. In a similar category was Neil Landstrumm's return to Killekill with the electro sounds of the brilliantly named Trade My Ass For Drugs. As if the Kraftwerkian vibe of the title track wasn't enough, the collaboration with JD Twitch as Doubleheart on the flip is an even more sinister mechanoid killer. Gritty hardware gear could be heard in the new Lobster Theremin release, which saw Italian analogue enthusiast Steve Murphy deliver the rough and ready house and techno of the Relax EP (which is guaranteed to make you do anything but).
Skating around the genre fringes meanwhile were a number of artists, headed up by Throwing Snow, who delivered his first solo EP for the Houndstooth label in the form of the four-track Pathfinder. Offering what might be the most polished version of his sound to date, it's clear the vocal Snow Ghosts project has had an effect, while the delicate balance of heavy bass and child-like melody on "Caedis" are like early Four Tet in their construction. Similarly colourful was Kiss As We Walk, the new Ramp single from Kansas-based YYU, who fuses aspects of hip-hop, broken beat and electronica, to create something akin to a delicate take on footwork on the title track, though the lo-fi folk of the flip is quite the surprise.
In the world of French labels, Clement Meyer inaugurated his new Odd Frequncies label with a split 10″ of wonky techno from Lumigraph and DK, while Tigersushi oddball DyE returned with Cocktail Citron, his second album which throws everything from 1970s French avant garde synthesizer music, sassy synth-pop, and electroclash to Kraftwerk, IDM and '80s electro into a musical mixing bowl.