D'Marc Cantu adds Ansatz to his profile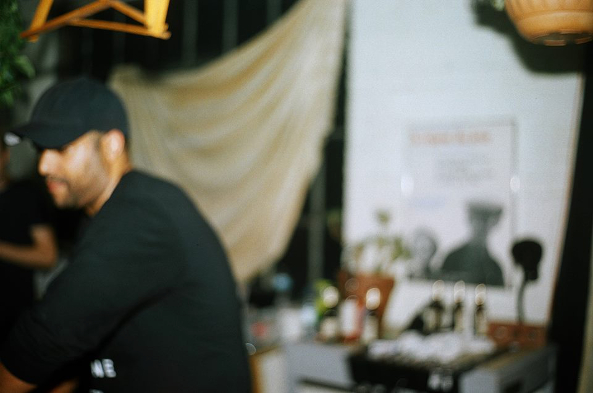 Get a taste for the Michigan-based producer's upcoming release on the fledgling Brooklyn label.
The vinyl only Ansatz affair was founded by Zoovox's Ben Gebhardt earlier this year with an exclusive focus on US artists and musicians. Commencing with four tracks of box jam science from Tadd Mullinix's trimmed down JTC project was a smart move for Ansatz, considering what form the Ann Arbor resident has been in this year. Having left hints in various corners of the internet, the label have now confirmed Mullinix's Nation compatriot and close friend D'Marc Cantu for their next transmission with the Physical State EP due out in January of next year.
Available to preview below, the four tracks hint that Cantu's unique approach to techno is in no danger of losing steam after a year that's seen output on Créme, Sequencias and Forbidden Planet as well as a noted uplift in remix commissions. Despite there being only 91 secs of available audio, hectic final track "Heater" is already challenging "A Second Earth" in the favourite D'Marc Cantu track stakes here at Juno Plus HQ.