Tectonic Plates 4 announced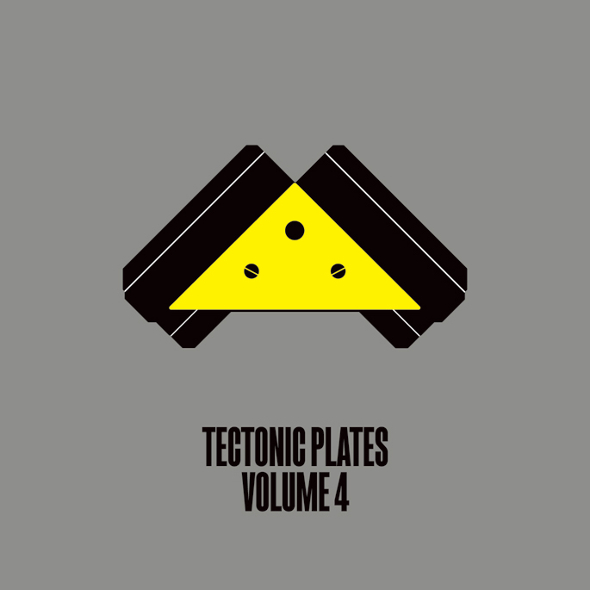 Pinch's Tectonic label continue their endeavours to define contemporary dubstep with a fourth Tectonic Plates compilation.
The announcement arrives roughly a year after the label dropped Tectonic Plates Vol 3, and like previous instalments  the forthcoming fourth volume looks to showcase an exciting range of both UK and international talent familiar and new to the label. American producers Pursuit Grooves and Distal are steadfastly in the former category having both issued albums through Tectonic in recent years, and they are joined by compatriot and label debutant Sinistarr, a Detroit based drum & bass producer who contributes the track "Decibell" alongside the unheralded Texel.
Elsewhere Osiris Music label bosses Kryptic Minds return to the Tectonic Plates series having opened proceedings last time round, while H.E.N.C.H Recordings operator (and drum and bass MC) Jakes lends his second submission to the label. Newcomer Steve Digital supplies fluxion synths and halftime beats in the colourfully titled "Larry Shite On The Night", while Mumdance & Logos team up for a concussive "Drum Boss", not too dissimilar from Felix Da Housecat's '09 hit "Kickdrum". Other artists making their Tectonic debuts include Mancunian producer Acre and Punch Drunk alumnus Guido, with Armour and the hotly tipped Beneath supplying a second track each to the label.
Tectonic Recordings will release Tectonic Plates Vol 4 on May 6 across CD and digital formats.
Tracklistiing:
1. Jakes – Rounds
2. Guido – State OfJoy
3. Sinistarr & Texel – Decibell
4. Decibel – Talk
5. Mumdance & Logos – Drum Boss
6. Distal – Kerplunk
7. Kryptic Minds – Convoluted
8. Steve Digital – Larry Shite On The Night
9. Armour – Skylark
10. Pursuit Grooves – Hard Beginnings
11. Acre – DXTR
12. Beneath – Flight