Separate Mind: Titanium-plated rhythms, crispy drums and sheets of acid rain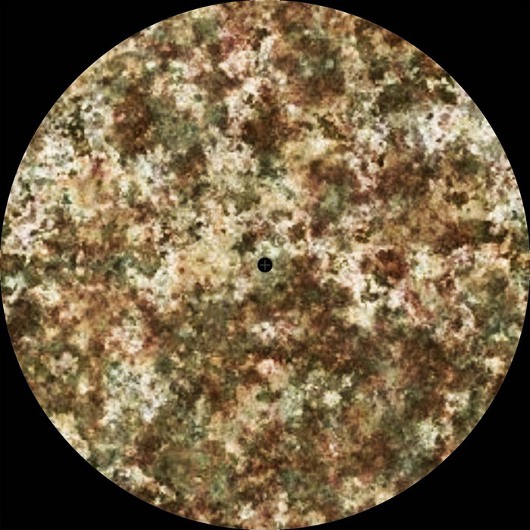 Welcome to Separate Mind, a new monthly column on Juno Plus that aims to cover techno music in its many hues and shades. In an era when every minor development, each tone or tweak to a kick drum is compartmentalised into a new micro-genre, Separate Mind takes the opposite approach. This column will keep its coverage as open-ended as possible, lending support to releases on the basis of whether or not the music deserves it and not because it fits into a narrative arrived at by consensus among so-called influencers.
Starting as it means to go on, Separate Mind starts with a stylistically diverse release from Holland's Field Records, Field 08. Split releases trigger alarm bells because they can send out a signal that the label is unable or just too lazy to take the time to source three or four decent tracks by one artist and has instead gone with the easy option of commissioning contributions from big names. Thankfully, this is not the case with Field 08. Like previous releases on the label, it has tapped four producers to deliver a track, and with the exception of Steffi, none of them are big names (although Hague fans may disagree and claim Mark Du Mosch is a superstar in waiting). Crucially though, none of the contributors disappoint.
The opening track, from Area Forty One, is a reminder of just how beautiful techno music gets, with spacey synth sound scapes breezing and billowing over raw, low-tempo drums. As Marsel from Delsin recently said, this music is often created for the home listening experience and not just the dance floor. It's something that Artefakt may have not taken on board as he started to fashion the tunneling, hypnotic groove of "Mirror Society", but as the arrangement progresses, ghostly chords emerge through the acid-laced fog. Steffi's "Full Glory" is beholden to a similar sensibility, only this time the eerie, ghostly melody is wrapped in spiky drums that get progressively more intense. Indeed, the only contributor to Field 08 who doesn't make a nod towards esoteric leanings is Mark Du Mosch, but then again "Dwelling" is driven by such an overpowering bass and grainy analogue riffs that it leaves little room for melody.
There isn't much melody to speak of on VC-118A's Information System on Trust, but that doesn't stop the Dutch producer from conjuring up one of 2012's most evocative records. For the most part, Information System revisits Detroit electro but does so in a way that avoids talking about robot worlds or people having sex with machines. "Eha" centres on a grungy, acidic bass, the kind that's commonplace on Gesloten Cirkel releases, but then the heavy claps and 808 drums transport the arrangement to a more introspective place, hurried along by eerie syths. The overall feeling is creepy and menacing, like the sweat-soaked chill that runs down your spine when you hear someone or something stirring in an empty house. "Protocol" and the title track are more understated, with VC-118A keeping the 808s lower in the mix – although "System" retains more punch thanks to its grungy subs – but the other main highlight is the curiously named "-+_-". Sounding like Polygon Window in full dance floor mode, the resonating bass crashes down mercilessly on tumbling metallic drums and the drama is heightened by the constant drops and builds. If you're looking for more of VC-118A's flights of fancy, make sure to check out his excellent debut album on Lunar Disko.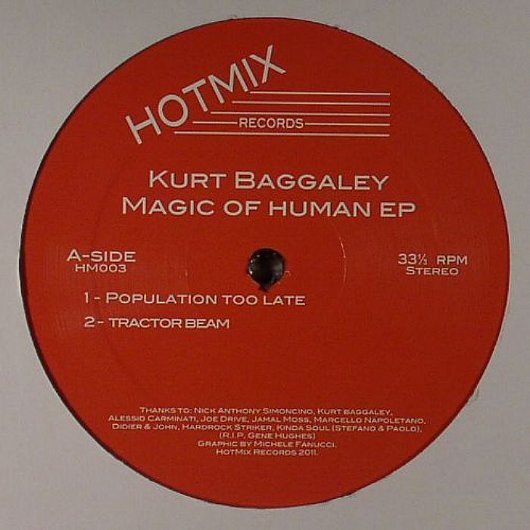 Another Dutch producer who is operating in the grey area between electro and techno is Albert Van Abbe, whose No Comment label has reached its fifth release. Van Abbe's connections to Detroit music are well-established and on No Comment 05, he has persuaded Gerald Donald to contribute a track under his Der Zyklus guise. Van Abbe's own "Von Neumann Machine" comes in two versions; the first is stripped back and reflective, getting the balance right between austere European tones'n'bleeps and Detroit 808s. The second version is grungier and more dance floor primed, as Van Abbe lets loose with an abrasive, ass-quaking bassline. However, neither can match the brilliance of Der Zyklus's "Van Neumann Replicator" on the flip.The drums are crispy, the synths manage to sound welcoming and utopian but also eerie and ghostly, while a bass purrs and hums its way underneath, guiding the arrangement through light and dark. It'll be interesting to see what Van Abbe does next with No Comment; on previous editions he recruited Conforce, Convextion, Sleeparchive and Gerald Donald aka Heinrich Mueller as remixers, but on this occasion he is overshadowed – as the vast majority of contemporary producers would be – by Donald's original production.
Spanish artist Manuel Anós, who records as Psyk, has been generating a lot of heat recently with releases on Figure, Non Series and Drumcode. The Distane EP on Mote-Evolver isn't a radical departure from his back catalogue, but its refinement of his clubby approach is deeply rewarding. This is pure crowd-pleasing material, but nonetheless it follows one of the most vital ground rules in electronic music; use just a few elements, but make sure those elements are unforgettable. On the title track, this manifests itself through a building chord sequence and ticking percussion; "Isolate" revolves around a filtered loop that never stops and "Rndm" boasts the scuffled dub of Basic Channel, underpinned by an insistent chord stab and reverberating claps. Distane is a refinement of the loop techno sound of the late 90s/arly 00s, and sounds like Psyk cleaned the layers of grime from DJ HMC and Killabyte releases and is left with sparkling, precision-guided weapons. In so doing, he has not lost the sense of dynamism or scratched away the soul that made the loop sound so thrilling, albeit for so briefly.
The latest release on Shifted's Avian label also looks to the past, but goes back further to the earlier part of the 90s for inspiration. Like Psyk, MPIA3's productions deliver a cleaner and (slower) interpretation of hard analogue techno. In the case of "Ely", the raw form anger of Dave Clarke's Magnetic North imprint barrages its way through. Led by a pounding, distorted kick drum, the artist sprays sheets of acid rain at the audience. On the flip, "Squatter's Dog" is also based on a noisy beat and fuzzy bassline, but the drums aren't as loud in the mix, with MPIA3 giving more prominence to the insane acid lines that spiral through the arrangement. It may lack the high-octane anarchy of Woody McBride or Cristian Vogel's wiry, untamed rhythms, but Avian05 provides a timely wake-up call for the increasingly tame, emasculated industrial/drone-fixated techno scene.
Alex Cortex has a long and proud history of being an outsider. The German producer has produced everything from rough analogue techno (check the excellent recent Live at Monox release) to the super slick string-led house that prevailed on his 2008 Discola release for Kahlwild. Cortex nearly retired from techno back in 2009, a decision he thankfully never followed through with, despite his distaste for a scene that was 'creeping up its own arse'. "It is hard to survive in this business…if you don't work at a club, label, distributor, record-store, booking agency, or else affiliated business; if you don't snore [sic] coke or share hookers with 'important' people at afterhours; if you don't conform to producing what I call "the sound of the season"… "Artistically (and largely on a personal level too) this scene has been creeping up its own arse," he told me at the time.
He seems to have reconciled himself to working with the form, but as Raw on Kille Kill demonstrates, he is doing it entirely on his own terms. "R-Byte" is like Cortex's riposte to DJ Hell's "Like That" on Magnetic North – clearly this month's label reference point for the more daring techno producer – its dense, jacking rhythm housing an insistent vocal sample. "Mem" is different again, its liquid groove and glassy percussion recalling Infiniti's "Higher", as imagined through Cortex's unpredictable prism. "Future Acid" is, as its title implies, a new take on the 303, with a seismic funk bassline and lunging, filtered drums providing the backing for the nastiest, most licentious acid licks since Armando was let near a Roland. If Cortex was concerned about techno disappearing up its own behind, then Raw is the sonic equivalent of him giving the scene a massive enema.
Kr!z's Token label also operates to a large degree in isolation. Based in Belgium, its small but dedicated roster of artists are scattered all over the world. For an underground label, this is often a good thing. It means that the A&Ring decisions are never based on the kind of incestuous, self-serving behaviour that Cortex outlines above, but at the same time, Token has built up a sound that it can claim ownership of. It may eventually earn a redundant name like intelligent hard techno (IHT) or abstract club rhythms (ACR), but regardless, the latest missive, Arc One by Japanese producer Go Hiyama, is the most articulate expression yet of Token's sound. "Dymaxion Map" sets the scene with a slinky yet menacing bass housing nagging, hissing hats and an insistent one-note riff throughout. This description may be simplistic and indeed it's hard to explain how powerful the interplay between these elements is.
"Falling Water" makes an even greater impact thanks to the fact that the bassline is muddier and the percussion comes screeching in and out with erratic frequency like the razor blade hats on Photek's "Ni – Ten- Ichi – Ryu". All the while a tone-shifting riff weaves in and out of the arrangement. "Farnsworth House" is cut from similar cloth, but it has a more obtuse, feeling as Hiyama drops intense off beats. What's most striking about Arc One is the sparseness of the tracks. Percussive elements are used as mere markers, cat's eyes by which Hiyama navigates the gut-wrenching basslines. Go Hiyama's approach is to some extent redolent of the ultra-reduced approach Steve Bicknell adopted on the hi hat-less 1994 release "No Hats Required" (as The Evader). At a time when the discussion about the merits of EDM is pervasive, is it too optimistic to hope that the aesthetic Go Hiyama employs will seep into the mainstream?
At the moment, the only conduit for such production techniques to reach the big bad world of summer festivals, corporate sponsors and commercial radio is Factory Floor. On Labour Divison 2, Dom from the group provides a remix of Forward Strategy Group's "Nihil Novi" that isn't a million miles away from Go Hiyama's latest record. The Michael Cliffe house remix focuses on Chicago kettle drums and bleepy repetition rather than bassy oppression, yet the end result is largely the same – mad, malfunctioning robot music.
Factory Floor's involvement should not detract from the original material on Labour Divison 2. "Nihil Novi" itself sees FSG in housey mode; using the scuffled dub of Basic Channel as a starting point, its titanium-plated rhythm ensures it stands out from the legion of faux house. "Elegant Mistakes" is much more abrasive, its panel-beating rhythms and hardcore vocal sampling recalling the naked broken beat aggression of tracks from the Space DJz mid-90s Lights release. By contrast, "Metal Image" opens the door to a different world, its gloomy ambience setting the scene for the release's highlight, "Ident". This track shows that FSG are on the road to joining the hallowed ranks of great UK techno acts. Its scratchy textures and subtle synth melodies place it somewhere between the doomy, gray scale charm of early New Order and Human League's pre-Dare left of centre pop as electronic melodies gush over the wispy graininess.
Melodies also loom large in the comeback release by Kurt Baggaley. The UK electro producer rose to prominence with his utiliatrian work as Scape One for labels like Electrix and Satamile. But Magic Of Human, released under his own name, pushes in the opposite direction. Tracks like "Fires You See" and "Demands of Intimacy" see Baggaley edging closer to deep techno territory, with soaring melodies revealing the producer's human side. "Tractor Beam" contains some references to his android-fixated past – remember, this is an artist who once released an album callled Not Human – but here too the warm, waves of synths dispel any austerity. When Baggaley departs farthest from the script, the highlights occur.
The reflective "Population Too Late" is probably one of the few electro tracks to discuss the global environment – although K Hand beat Baggaley to it by nearly 20 years with Global Warning – and would appear to foresee doom and gloom for humanity, especially when an unnamed woman says 'population too late… energy reduction too late'. But the glorious melodies on "Population" and "Magic Of Human" itself allay any such concerns. If anything, the warm bassline on "Population Too Late", reminiscent of a mellow Legowelt track – like his recent remix of Xosar – coupled with the kind of breezy synths last heard on E-Dancer's "World of Deep" suggest that humanity will overcome its energy dependence and thrive, not just survive. Kurt Baggaley's re-appearance makes our existence that tiny bit more palatable.
Richard Brophy