Best Record Sleeves: February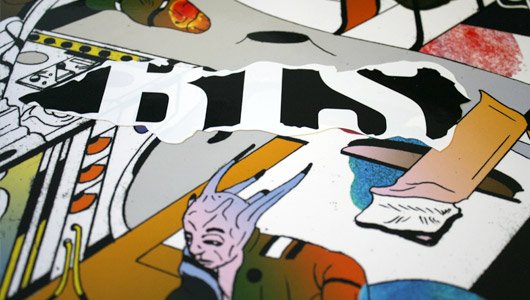 As the first fitful bursts of Spring arrive in London, it's perhaps no surprise that we've plumped for some bright and colourful designs this month to help awake us from our winter slumber.
The best record sleeves in February varied as wildly and excitingly as the music contained within, with the Spartacus- inspired artwork for the Todd Terje disco dub of Roxy Music standing out alongside new 12″s from Live At Robert Johnson, the newly minted Emotional Rescue, Beats In Space and serial "artwork of the month" list botherers Minimal Wave. It wasn't all insouciant, however; Blackest Ever Black's Black Rain retrospective and the latest Chasing Voices 12″ saw to that. Elsewhere, the artwork for the first release on Hinge Finger was intriguing, beautiful and subtle; hardly surprising when one considers that Will Bankhead co-runs the label.
A special mention also goes to Amanda Brown's 100% Silk imprint, which scored two selections thanks to the artwork that adorned releases from Strategy and Peaking Lights.
[nggallery id=10]