Label focus: Permanent Vacation
Sometimes a label will surprise and confound you in equal measure, delighting with a release schedule that comes across as dizzyingly schizophrenic. Permanent Vacation is one of those labels.
Since setting up shop in Munich five years ago, label founders Benjamin Frolich and Tom Bioly have repeatedly dodged easy categorization. Initially interested in releasing material that swam in the glistening, clear waters of contemporary Balearica, they've since gone on to put out everything from next-level touchy-feely deep house and fashionable New York disco to crunchy krautrock, shimmering synth-pop and left-of-centre space funk.
Along the way, they've also scored some notable successes, not least Tensnake's undeniably massive "Coma Cat", Midnight Magic's noughties disco anthem "Beam Me Up" and Azari & III's early hit "Reckless (With Your Love)". Over the last couple of years their focus has shifted a little more towards house 'floors, too, with the recent If This Is House, I Want My Money Back Zwei compilation (the follow up to the well-received 2009 original) proving their commitment to the cause.
As if that wasn't enough, they've also shown a massive commitment to the album format, putting out well thought-of long-players from the likes of Woolfy, Sally Shapiro, Wolfram, Gianni Rossi and Polyester. Given their impressive track record and faultless commitment to releasing a wide range of music, we thought it was about time we phoned Munich for a chat. With business, DJ and production partner Tom on vacation (somewhat fittingly), it was Benji who sat down to field our call…
It's been five years since your first release. How has it been for you?
It feels like those five years went rushing by – it's almost overwhelming. Sometimes when I look back, it seems so long ago, but on the other hand I can still remember when we did our first release – the Permanent Vacation compilation.
What have you learned in those five years?
Lots of things, because when we started I knew nothing about running a record label. We've made some mistakes but hopefully we've learned from them. The biggest thing about running a record label is adjustment. Times change so quickly, and if something was right last year it doesn't mean it's right this year. You have to be quick on your feet and adjust to change. You have to constantly look at where you are and what's going on around you.
You and Tom have always been very flexible musically, releasing everything from traditional disco and nu-disco to proper deep house, krautrock and synth-pop. We'd argue that has been one of the secrets to your success…
Perhaps. The thing is, we just like different styles of music. We got big with the disco stuff, but now I think the disco wave is slowing down a little bit. We'll have to see what happens next. Right now I have a very clear vision of what we're going to be in the future. It happened over the last couple of weeks in my mind. It's a good feeling, but I can't really put it in words.
Is it difficult to maintain an open-minded release schedule when there are commercial pressures?
Yes, but that's not an excuse for not doing it. Sometimes you have a feeling that the music has to be released, whether or not it will be a commercial success. Of course you can't do this with all the releases, because you'll run out of money very quickly, but sometimes it's necessary to do it just for the love of the music.
Now we're back to your 'clear vision'.
Yes! [Laughs]. You'll find out soon enough.
Coming back to your first five years, which releases really stand out for you personally?
The Holy Ghost! remix of Only Fools & Horses is one that I always come back to. It was their first ever remix and it was our first production on our own. I also love the two Space Oddities compilations – every time I hear tracks from them I'm amazed again at how good the material is. I still love the Woolfy vs Projections album, too. Recently a distributor closed down and we got some returns of old records. I was listening to those tracks again in the office after a number of years and thought 'wow, this is still great music'.
One of the things that impresses about the label is your ability to either spot people early on in their career, or to pick up on what turns out to be a breakthrough record –Tensnake's "Coma Cat" being the most obvious example.
I'd known Marco Tensnake for two or three years before "Coma Cat" came out, and we'd always talked about doing an EP. Then he sent us the four tracks for what became that EP, and we went 'wow'!
Did you think straight away that "Coma Cat" had the potential to be such a crossover success?
Not when I first heard it, but when I played it in a club for the first time and saw the reaction, I thought we were onto something. The dancefloor just loved it. The whole EP is strong. "Need Your Loving" still gets a lot of plays from people who are sick of "Coma Cat".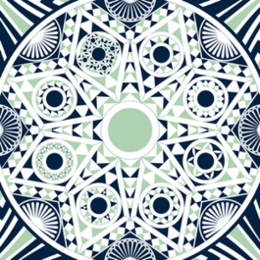 You were also very early on Azari & III. How did you come across them?
I heard "Reckless (With Your Love)" on Beats & Space. Straight away I was crazy about it, so when I got home I sent them an email to see whether they'd let us release it.
Another record that stands out from the catalogue is Midnight Magic's "Beam Me Up" – that still gets massive plays.
It got to a point recently where I just couldn't hear that any more – it had been played so much. But I recently saw a YouTube clip where Jacques Renault is playing his remix and the crowd is going crazy. It's a good feeling to have a record like that on the label. It's just a great pop record.
Are you going to be working more with Midnight Magic?
There is a new single from them due called "Drop Me A Line" with remixes by Holy Ghost, Steffi, Juan Maclean and Mano Le Tough. Holy Ghost and Juan Maclean are friends of the Midnight Magic guys, and we asked Steffi and Mano Le Tough to get a bit of a different vibe on the EP.
Speaking of Mano Le Tough, there's a track from him on the new If This Is House, I Want My Money Back compilation. He really seems to be on the up at the moment – will you be working with him more?
He's doing a 12" for us that will drop in December, but he's signed to another label to do an album. He's a great guy, though, and I think we'll always go to him for remixes.
His melodic take on house is quite representative of the recent Is This Is House, I Want My Money Back Zwei comp. Is that a reflection of what you're feeling musically right now?
I guess, yes – it's certainly reflective of the house we play in our DJ sets. I just like melodies, I guess. It's like real house music, but you still have some pop elements melodically.
We'd say it was Balearic, which is a reflection of where the label came from. Is that a fair assessment?
I think that's fair to say that, yes. Where me and Tom are concerned, the biggest intersection is melody. We both enjoy music that includes melody in the vibe. I guess that's part of the Balearic thing.
This recent instalment of If This Is House… is stylistically different from the first, which seemed generally to be based around tracks at a lower tempo
That was how it came out, but we never designed it to celebrate the 'slo-mo' end of house. Originally, there were so many producers out there we wanted to work with, we decided to work on a concept that would bring them all together. It was nice to be able to ask people whose productions you really love to give us an exclusive track. It's a simple concept, but it works.
"It got to a point recently where I just couldn't hear "Beam Me Up" any more – it had been played so much. But I recently saw a YouTube clip where Jacques Renault is playing his remix and the crowd is going crazy. It's a good feeling to have a record like that on the label. I would argue that it's just a great pop record"
That album was a great success. Was it harder second time round to put the tracklist together?
It wasn't more difficult, but it took longer. We started to work on this second volume over a year ago. Of course, producers are busy so if you ask them for an exclusive track they need time to work on it. If you really want them on there, you have to wait.
One of the best things about the If This Is House… compilations is that tongue-in-cheek title. Where did it come from?
We often get asked by people who are not involved in the music scene about what sort of music we play. We say 'disco and house'. They probably think of something different to what we actually play, because disco and house covers such a wide range of music. I can understand it, because I used to listen more to reggae, hip-hop and drum and bass, and house and disco was thought of as a bad thing. House clubs in Munich back then played quite cheesy house, and even now there are some that play house but it has nothing to do with the house music I play. That's where the title comes from. When normal people in Munich come to a club and hear us play house, they say 'that's not the style of house I wanted to hear!'."
I sympathise with that, because if people don't have an interest in underground dance music they think 'disco' means some kind of Bee Gees or Saturday Night Fever thing, and 'house' is big, commercial electro-house anthems.
It's always really hard to explain this to people who are maybe not into underground dance music. I end up saying 'it's house, but it's maybe not the type of house you are thinking of'.
But you can't just say it's "underground"
No, because nobody knows what that means.
As a title, it gives you a lot of flexibility in terms of what you can include.
[laughs]"That is one of its biggest advantages!"
Can you see there being more regular volumes in future, making it an annual series?
I'm not sure, to be honest. I mean, it's fun to do and we love working on these compilations because we can get in touch with lots of different artists. That's great – I really like it. Maybe we'd struggle to continue doing it indefinitely. Today I'm working on Selected Label Works Volume 3 and it's really a struggle. I don't know whether it's better to put all the poppy stuff on one CD and the house stuff on the second CD, or just mix it up on both CDs."
I can imagine that being a hard but fun task. For this volume of Selected Label Works, will there be music from all of the last five years, or just the last year?
Just the last year. That's how we've always done it before.
Speaking of your fifth birthday, are you going to do anything to celebrate?
I don't think so. It's been done so many times and if we were to do something, it would have to be very special. We've not thought of anything yet, so we'll probably leave it. We might get a little birthday cake in the office, but that's about it. We have plenty of other material coming up to release anyway, so we don't need to add something extra.
You've been concentrating more on albums in the last couple of years. Do you enjoy the challenge of working with artists to develop them towards an album?
Of course – it's very rewarding. It's very different working on a single than an album, because an album is really a statement of the artist or band. Everything has to fit in with that. If you do a single and it doesn't go so well, you do another and it will be OK. If you do an album it has to have much more thought and sweat put into it to make sure it's as good as it can be.
A decade or two ago, it was all about albums and they were considered the artistic peak. Now, because of the iPod generation, many listeners pick and choose tracks, which can make creating and selling albums more difficult. When you're working on albums, do you still say to artists 'forget big tracks, just deliver us a proper album'?
Yes. I think it's important that an album doesn't contain too many tracks that have already been released. It's always nice if you've been following an artist over their 12" singles and their album features ten or 12 tracks of completely fresh material. I always really like that.
When you're signing artists, do you look for the potential of perhaps working towards an album?
Sometimes we do a 12" deal with an option for an album. It's very hard to say that up front, because both artist and label are constantly developing and sometimes we can work together for a couple of years, but then we'll be going in different directions. Then it makes no sense to do an album. An example of a great album that's completely right for us is the John Talabot album that's coming in January.
So what can we expect from that?
For me, it's an outstanding album. It's not really house music. It's really hard to explain what it is musically, but all the tracks go really well together and it has a logical flow. It totally makes sense to listen to the album from start to finish.
That's a rarity these days.
Yes. When I was young I would listen to albums a lot. I maybe bought them because of one or two big tracks, but when I listened to them more it would be the album tracks that stuck with me more than the hits. I think that perhaps people don't think this way any more because they don't always listen to the whole album.
You and Tom produce and DJ under the Permanent Vacation moniker. How's the DJing going at the moment?
Very well– we can't complain. It's not that we're playing three times a week, more once a week, but that's great. We were in Barcelona playing last week and Austria just before that. In 2009 we toured Australia, and last year we went to the USA. It's nice to get out and about.
Do you get over to the UK much?
Not that much. The last time we played was for Disco Bloodbath, and that was one of the best parties we played at last year. It was excellent. It was in an old warehouse. I always like that vibe for parties – one-off parties in interesting spaces that aren't regular clubs. People are so much more open and enthusiastic at those events, because they feel special and it's a great occasion. They're more into partying than if they were at a normal club.
You're a big fan of that old school style of event, then?
"hat's the way I started DJing. When I was 17, 18, there were very few clubs in Munich I liked, so with friends I started putting on parties in old buildings. It was always great, because you put a lot of passion and time into it, and people respond to that. It makes the vibe of the party so much better. Club culture is so professional now. If you're putting on a party somewhere different and interesting, it's so much more personal.
There's an argument to say that people want to rediscover the original party ethos of dance music in the late 1980s and early 90s.
Yes! That's where I came from and what has always inspired me.
Finally, what can we expect from Permanent Vacation over the next six months?
If I ever finish the tracklist, you'll see Selected Label Works Volume 3. There's also the John Talabot album in January. We've signed a new band called Candy Blaster, which is very interesting and new for us, musically. They make a really crazy mixture of musical styles… it's hard to describe, but I really like it. I don't think we'll have another "Coma Cat" type success, but those records are rare. It's really hard to predict hits like that – they just happen. If people liked "Coma Cat" and Azari & III and started to listen to other releases by the label, they may be disappointed!
Matt Anniss