Lerosa: A bittersweet journey
Dublin's Capel St, with its mixture of eastern European businesses, sex shops, old man's boozers and garish Chinese restaurants, is not the most obvious place to find the next producer to push house music into the mainstream.
Then again, Lerosa aka Leopoldo Rosa or just Leo for short, defies pretty much every other stereotype about the near 30-year-form. An Italian national who went to Dublin to visit friends during the mid-90s, liked what he saw and stayed on. A house producer who by his own admission isn't a big clubber, one of Donato Dozzy's oldest friends whose seductively infectious new artist album is far removed from his fellow Roman's tranced out techno.
Leo is all of these things and more, yet his bookish, bespectacled countenance, thick stubble and understated manner make him look more like a university lecturer than the one artist who is saving house music from a deluge of j-j-j-jacking mediocrity.
We make ourselves comfortable at a table in Capel St's finest Oriental restaurant, down cold beers and feast on the seemingly never-ending plates of food that emerge from the hot-pot on our table stove. Ignoring the giant TV screen pumping out Sky's propaganda and impervious to the un-seasonal bursts of hailstone battering the street outside, Leo starts to tell his story, starting with where he came from.
"Rome is a very polarised city, very much so in terms of politics – between left and right – and class. You'd notice it straight away, even in the clubs. It's the one thing that I don't like about Rome. In Italy, it's a lot about fashion, about what you wear. It's not like that in Ireland," he explains.
"In 1995, I moved to Ireland. I was 23. I was working for my dad at the time in Rome, but it looked like he was selling the company and I didn't have much of a connection to Rome. I had friends in Ireland and I decided that I'd go to visit them. I really liked it here, I liked the Irish people and the fact that most people my age had been living outside their home. It was a mad, different vibe here, so I decided to stay."
Leo's arrival coincided with the greatest boom Ireland had experienced. Since its independence in the 1920s, the Irish Republic has been an economic backwater, and even after accession to the EU in the 1970s had remained a country characterised by high unemployment and emigration. That all changed in the mid to late-90s as the 'Celtic Tiger' roared into life and Ireland's economy became the world's fastest growing and its citizens the second-richest (after Japan). Looking beyond the short-lived displays of wealth and opulence, Leo was more impressed with Irish people's deep-seated attitudes, something that hasn't changed since Ireland spiralled into the worst recession in any European country since the end of the Second World War.
"I love the sense of humour here," he says. "Even if there is drama, even if there's pain, Irish people know how to laugh about it. It's a great gift," he says.
After a while, he became curious about Dublin's nightlife, and through going out, met his now ex-wife. Despite Ireland's notorious licensing laws, which stipulate all nightclubs must close by 3am, Leo fell in love with Dublin.
"Dublin is not a pretty city, but whenever I go back to Rome, I miss it after about a week," he admits. "To be honest, I only started going back to clubs in the past few years because I was too busy making music. I'm not a clubber per se. If a club closes at 3am fine, sometimes you get a good session going at a friend's house afterwards. From a DJ's perspective it could be better, especially if you have a guest coming over who can only play for two hours."
Yet despite this, he doesn't feel the urge to move to Berlin –  "it's a bit more diluted and as a DJ you don't get the same kind of reaction as you do in Ireland" – and feels that Ireland's restrictive licensing laws had the unwitting positive side effect of forcing local producers to stay in their studios.
The result is that in recent years, Dublin has been responsible for a small but thriving production scene, with artists like Solar Bears, Automatic Tasty, The Parallel, Fran Hartnett, Anodyne, Rory St John and Sunil Sharpe all following in the footsteps of established international names like Chymera and Donnacha Costello.
"When I was starting out as a producer, there was only the D1 label here, but now you see all of these new guys and labels like Lunar Disko coming up and producers like John Daly from Cork doing so well," he says.
Long spells in the studio and away from clubs also allowed Leo to make a huge range of styles and volume of tracks. While some of these found their way onto his 2009 debut album for Further and others constitute his 11 solo EPs on a number of labels, he still has a large amount of material in his studio. So was it difficult to get labels to release his work or was he forced to participate in the soul-destroying cycle of sending demos on spec? Again, Leo seems unfazed by something that would upset other artists.
"I was lucky because when I was starting to send around demos, the internet was coming into its own and slowly becoming what it is now, and it was easy to get in contact with people," he explains.
"I feel that labels are becoming less and less important, but at the same time, they still act as a filter and in some cases have their own identity," Leo adds. "Like Kenny (from Infinitestatemachine.com) is starting up a new label and he is into a very distinctive style of music, so the label will have a particular identity."
It also helped Leo that he was also able to secure the services of an agent, Lerato from Uzuri early on, and straight away, she handled all his DJ bookings. This allows him to be selective about the gig he does. As Leo explains: "I don't have to take any unpleasant gigs or deal with assholes. I've never had a negative experience as a DJ, so I was very lucky to hook up with Lerato. She has an extensive knowledge of promoters, so I was spared a lot of negative bullshit."
"The concept of associating a sweet thing like confectionery with sadness came about because at the time, I was emotionally all over the place."
As Lerato dealt with the industry side of things, Leo got on with his day job and recording music in the evenings. Acclaimed releases followed for Real Soon, Quintessentials and Uzuri, which in an age of digital perfection, sounded refreshingly raw. Although his work had little in common with the Sascha Dives of this world, he nonetheless became lumped in with the resurgent deep house sound, something he feels uneasy with.
"To be honest, I've kind of gone off the whole deep house sound since making the new album," he says. "I am really bored with that diluted KDJ sound that so many people are doing now."
While he may have grown tired of contemporary interpretations, the is no doubt that Amanatto, Lerosa's new album, does draw influence from 90s deep house producers – specifically this writer identifies shades of Jamie Read's LHAS project or Chris Gray productions. Leo partially agrees: "Read was definitely an influence, although it doesn't stretch as far as Gray, but I am aware of him," he says adding: "Don't forget that Read was heavily influenced by Larry Heard (LHAS stands for Larry Heard Appreciation Society)."
While Amanatto does wear its deep house colours visibly, it is the first time that Leo has worked with vocalists, a decision that was arrived at due to a combination of factors.
"I hadn't done them before and the thought came to me after hearing a Theo Parrish set where he played a lot vocals, and some of Prosumer's DJ sets too, which were emotionally overwhelming (laughs)." Initially, Leo had planned to do vocal tracks as a part of an EP, but wasn't sure how to approach it. Then serendipity intervened.
"At the time I was buying a lot of records on Oliverwhofactory's label directly from them, and I asked if they would like to do some vocals for me. I sent some tracks, they liked them and they sent back the tracks with their vocals on them. I was blown away. Oliverwhofactory are a couple –  sometimes they sing together, sometimes they sing alone –  but the vocals are edgy and uncomfortable. It's a strange sensation, there is a kind of sexual tension in their vocals that you hear in acid house."
Once Leo heard the tracks –  "Ordinary People", "Horizons" and "In My Mind" –  he felt that he had the basis for an album.
"Some of my favourite artists don't do albums and I was never convinced that I wanted to do an album for the sake of it, but I got I touch with Uzuri and said, 'I have some tracks with vocals –  how about this?' Lerato is a huge fan of Oliverwhofactory, so she said yeah."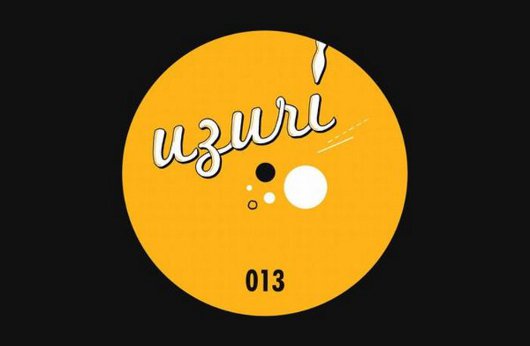 The main talking point from Lerosa's collaboration with the Detroit duo is "Ordinary People". Softer and less edgy than the rest of the vocal tracks, it succeeds in merging deep underground house with strangely catchy vocals. In a just world, it would be a summer anthem, the centrepiece in any Ibiza-style compilation. Of course we do not live in a just world and Leo is refreshingly blasé about whether it will be a hit or not.
"If it happens, then fine," he says, but adds that "my favourite hits are records like "Final Frontier" (by Underground Resistance), records where you think 'what the fuck is that'?"
Despite being standoffish, there is no doubt that Leo is intensely proud about the collaborations with Oliverwhofactory and the album generally. He admits to "getting teary-eyed" when he got the vocals back because "they are not happy, they are overwhelming. I dunno, I like them, Lerato likes them and we managed to do an album that sounds quite good and follows a theme".
Which brings us neatly onto the other main story behind Amanatto. Named after Japanese confectionery, the title came about as he was touring Japan at the time. Amanatto documents  a difficult time in the Italian producer's personal life and covers a relationship break-up, "the beginning, the end and quite possibly the outcome".
"At the time, it became clear that my relationship with my then wife wasn't working," he explains. "The concept of associating a sweet thing like confectionery with sadness came about because at the time, I was emotionally all over the place," he admits. "The album is a series of snapshots about my personal life at the time, he adds. "Maybe the listener won't make the connection about what was happening to my personal life," Leo says.
Despite Amanatto being steeped in the legacy of classic deep house, Leo feels that it isn't just a paean to producers like Larry Heard  – and says that Nu Groove also played a role.
"Back in the 90s, Nu Groove and Todd Terry were big sounds for us, that New York garage sound.  Myself and Dozzy always played acid, but New York as much as Chicago are my roots," he explains.
He is also sceptical about the current wave of Chicago-inspired music. Maybe it's because he experienced it first time round, but he feels that it's just another case of history repeating itself. "It's normal that for a while you get a sound that's popular. We've seen it before," he believes.
"For a while, it was people like Metro Area, but as soon as there is a big sound, I get bored and move on. I am more interested at the moment in left of centre European pop from the 80s and I'm buying mainly old records."
Given his own interest in hunting down older records, he welcomes the current wave of reissues.
"It's cool, especially if it digs deep and maybe even finds stuff that hadn't been heard much or was hard to find like the Virgo 4 releases," he says. "It might piss off the collectors but to get a nice remastered, properly pressed copy is a good thing. Chicago house was so simple, it was an extension of disco, and there is that democratic aspect to it. It's like soul, it invites you to get into it, its simplicity gives it an appeal."
With that the food and beer finally runs out and we get the bill.  The commuters are long gone home and Capel St is eerily quiet. The hailstones have stopped and the grey clouds have cleared as the sun sets over the river Liffey. We walk to the bridge and go our separate ways, ready for the latest twist in house music's 30-year tale to play out.
Richard Brophy
Amanatto is due out this week via Uzuri Recordings.