Lone's all-time top 5 R&S releases
This week marks the entry of Lone – real name Matt Cutler – into the R&S hall of fame. He's the latest in a growing line of young British producers to release on the venerable Belgian imprint in its second incarnation, and the six-track Ehoclocations EP continues where the producer left off on 2010's excellent mini-album Emerald Fantasy Tracks, and before that, "Pineapple Crush".
The EP sees Lone's gaze drift towards 90s Detroit and Chicago, though the distinctive melodic stabs that characterised EFT remain – something that's apparent as soon as the huge drop in "Coreshine Voodoo" arrives. Elsewhere "Dolphin" delights via the vast swathes of melodies that wash over the intricate layers of percussion that build and drop with expertise whilst "Approaching Rainbow" is perhaps Lone at his most rhythmically rigid, with mellow bursts of colour and texture arising from the rasping Strafe-esque drums. It's all quite enchanting.
To celebrate the release we contacted Lone – who was proudly sporting an Aphex Twin t-shirt during his performance at last month's Bloc festival – and asked him to list his five favourite R&S releases of all time. Unsurprisingly the work of Richard D James features, as does the Golden Girls classic "Kinetic", which Cutler recently remixed, alongside some old school techno and IDM.
1. Aphex Twin – Xylem Tube EP
"Still sounds killer to this day; terrifying, futuristic and so heavy. Years ahead of its time, and I think it's wicked that it came out in 92 on R&S alongside a bunch of techno records that sounded nothing like it. "Polynomial-C" is a perfect example of Richard James' ability to make spine tinglingly beautiful, haunting music next to absolute mutant bangers. One of my all time favorite records."
2. Joey Beltram – Beltram Volume 1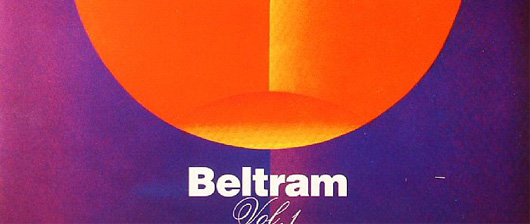 "I'd go as far as to say "Energy Flash" is my all time favorite techno track. I play it out all the time and it still totally stands up next to modern day music – it's such a heavy tune. The rest of the EP is not to be fucked with either…"
3. Golden Girls – Kinetic
"This just totally reminds me of summer time when I was a kid and, being the geek that I am, staying in on a Friday night to record radio coverage of tribal gathering and hearing this track. Those chords had such an emotional impact on me even then, such a beautiful dance record and one that will eternally remind me of the summer time."
4. µ-Ziq – Phi*1700 [U/V]
"A mad record that served as my introduction to Mike Paradinas productions. I thought this sounded so futuristic and sci-fi at the time, but its got funk. I still love this record."
5. Space Dimension Controller – Temporary Thrillz
"I was blown away when I first heard Jack's music, and he continually manages to amaze me. Funk from the future – an awesome production. This and all the current releases on R&S really stand up to the old school catalogue and it definitely deserves its place in a list of all time favorites."
Lone's Echolocations EP is available now in 12″ vinyl and digital formats.