Fabio & Grooverider present their Masterpiece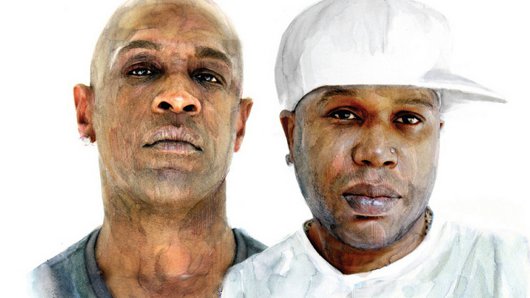 Legendary British duo Fabio & Grooverider have curated the latest Masterpiece compilation for Ministry Of Sound.

A three disc set will cover the breadth of their musical influences, from their early days as funk and soul DJs, through to acid house and of course drum and bass, through which they achieved worldwide fame.
Here's what don Fabio had to say about the mix: "Our vision for the compilation was to attempt to go through the history of Fabio & Grooverider.
"We've been on the scene for decades now and have been fortunate to have seen everything from the rare groove explosion to acid house and, of course, drum and bass."
The UK pair follow in the footsteps of Francois K and Jazzie B in curating the third MoS Masterpiece. The album is out now in CD and digital formats. Full tracklisting below.
CD 1: Mixed by Fabio
1. The OJ's – For The Love Of Money
2. Willie Bobo – Always There
3. Gary Bartz – Music Is My Sanctuary
4. Faze O – Riding High
5. Deodato – Whistlebump
6. The Jacksons – Your Ways
7. Chaka Kahn – I Know You
8. Slave – Watchin You
9. Conversion – Let's Do It
10. Steve Arrington – Way Out
11. Chic – Cheer
12. Maze – Twilight
CD 2: Mixed by Grooverider
1. Petra & Company – Just Let Go
2. Soft House Company – What You Need
3. Neil Howard – To Be Or Not To Be
4. Tronikhouse – Up Tempo (Dj Grooverider Mix)
5. Leftfield – Not Forgotten
6. Dub Cats – It's Just Another Groove
7. Renegade Soundwave – The Phantom
8. Pete Heller – Big Love
9. Orbital – Chime
10. LFO – LFO (Leeds Warehouse Mix)
11. Mr Fingers – Can U Feel It (Instrumental)
12. Rhythm Is Rhythm – Strings Of Life
13. CLS – Can You Feel It
CD 3: Mixed by Fabio & Grooverider
1. Ed Rush & Optical – Alien Girl
2. DJ Grooverider – Stone Killer
3. Doc Scott – Far Away
4. Dilinja – Angels Fell
5. Goldie – Ghost
6. Tom & Jerry – Maximum Style
7. Q Project – Ask Not (VIP)
8. Zinc – Casino Royale
9. Pascal – P-Funk Era
10. Future Cut – Midnight (M.I.S.T Remix)
11. Jaheim – Put That Woman First (Calibre Mix)
12. Krust – Soul In Motion
13. DJ Die – Autumn
14. Krust – Klaokin Device
15. Photek – Rings Around Saturn
16. Lemon D – City Lights
17. Calibre – Drop It Down
18. Carlito & Addiction – Heaven
19. Primary Motive – Who's Got The Jazz
20. DJ Trace – Sonar