DJ Hell preps Body Language 9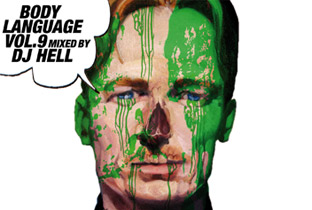 DJ Hell will follow the likes of Dixon, Modeselektor, Junior Boys and Matthew Dear in compiling the latest in Get Physical's acclaimed Body Language mix series.

Helmut Josef Geier, as he is known to the German tax authority, received much adulation for his last full length release, the 2009 album Teufelswerk.
The tracklist makes for interesting reading, with a couple of old gems from David Bowie and Depeche Mode, as well as techno stalwarts Kirk Degiorgio and Baby Ford.
Tracklisting:
1. Christian Prommer – Sueno Latino (DJ Hell – All U Need is Love Remix)
2. Baby Ford + Eon – Dead Eye
3. Kirk Degiorgio – Nairobi (Carl Craig Remix)
4. Josh One – Contemplation (King Britt Funke Remix)
5. Will Saul & Tam Cooper feat. Ursula Rucker – Where is it? (Re-Loved Dub)
6. DJ Assassin – Face in the Crowd (Intellidread Mix)
7. Melody Boy 2000 – Monotone Fantastique
8. The Balanescu Quartet – Robots
9. Ryuichi Sakamoto & David Sylvian – Forbidden Colors
10. Depeche Mode – Eque
11. Die Vogel – Empire (Original Version) / Empire (Dixon Edit)
12. Club MCM – It's Me
13. Stereotyp – Take The Weight (Peter Kruder Vocal Mix)
14. Clara Moto feat. Mimu – Silently (Kirk Degiorgio Remix)
15. Che – The Incident (Wet Dream Mix)
16. DJ Linus – Are You Ready?
17. Dollkraut – Loot (Original Version)
18. Adam Port – I Love You
19. Daniel Wang – Warped
20. Walter Murphy – A Fifth of Beethoven
21. Klaus Schulze – Stardancer
22. DJ Hell – Germania
23. David Bowie & The Pat Metheny Group – This Is Not America