Kode9 reveals DJ-Kicks tracklist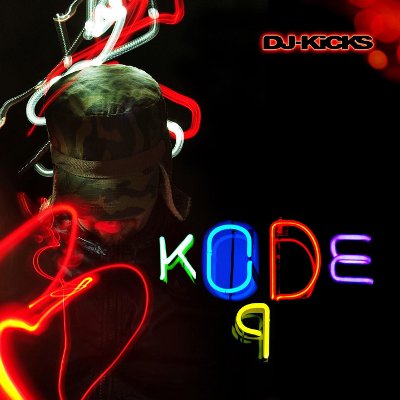 Singular Hyperdub chief Kode9 has revealed the tracklisting for his upcoming DJ-Kicks compilation, with Ikonika, DVA, Zomby and Ramadanman all appearing in the 31 song mix.
The producer, DJ, lecturer, published author and label boss seems to have compiled a music with a mix that touches on UK funky, broken beat, grime, futuristic soul and R&B.
The mix also features an exclusive Kode9 track entitled You Don't Wash. It will be released on June 21 via K7! Records.
Kode9 DJ-Kicks tracklisting:
1. Lone  – Once In A While
2. Aardvarck  – Revo
3. Kode9  – Blood Orange
4. Kode9  You Don't Wash (Dub)
5. Cooly G  – Phat Si
6. Ill Blu  – Bellion
7. Ikonika – Heston
8. Scratcha DVA – Jelly Roll
9. Mr Mageeka – Different Lekstrix
10. Grievous – Angel  Move Down Low
11. Sticky feat. Natalie Storm – Look Pon Me
12. Sticky – Jumeirah Riddim Sequel
13. Mujava –  Pleaze Mugwanti
14. DVA – Natty
15. Aardvaarck  – Re Spoken (Nubian Mindz Released Mix)
16. Morgan Zarate feat. Sarah Ann Webb – M.A.B.
17. Rozzi Daime – Dirty Illusions
18. Zomby  – Spiralz
19. Kode9 – It
20. J*DaVeY –  Mr. Mister
21. Digital Mystikz – 2 Much Chat
22. Terror Danjah – Stiff
23. Digital Mystikz – Mountain Dread March
24. Zomby – Godzilla
25. Digital Mystikz – Mountain Dread March (Reprise)
26. Addison Groove – Footcrab
27. Kode9 vs. LD – Bad
28. Maddslinky – Cargo
29. Ramadanman – Work Them
30. Terror Danjah – Bruzin (VIP)
31. The Bug – Run (feat. Flo Dan)