Pioneer Announce CDJ-350 & DJM-350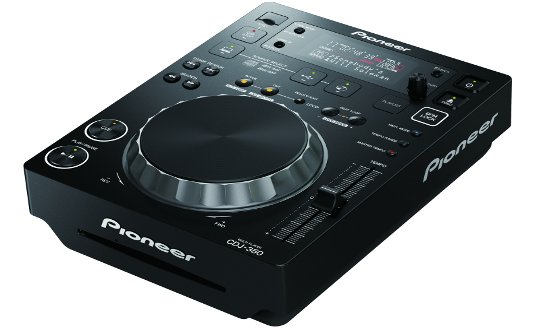 Pioneer launch their new CDJ-350 Compact Digital Multi-Player & DJM-350 2 Channel DJ Mixer with USB recording.
In addition to the launch of the CDJ-900 and CDJ-2000, Pioneer's new DJM-350 enables you to capture every moment of your performance to high quality recording on portable USB. The feature allows the user to split the recording as you mix as on software programs, by hitting the 'Track Mark' button providing clearly indexed mixes ready for burning to CD without needing to make edits.
Drag and drop the files into their new Rekordbox music management software, and all your music will be automatically prepped with beatgrids to take advantage of the CDJ-350's beat-keeping functions. Even more handy, is the USB connection on the CDJ-350 which allows MIDI controller compatability with software or for use as an audio interface.
Four effects can be accessed from a single two-directional dial on the new CDJ-350: Simply twist the Gate effect to the left to tighten up the high frequency of the track, and to the right to tighten up the bass. Filters are combined with Bitcrushers, there's a manual Jet effect that puts you in direct control for the first time, and it has a high and low-pass filter, just like the DJM-800.