Win tix to Moodymann Roller Disco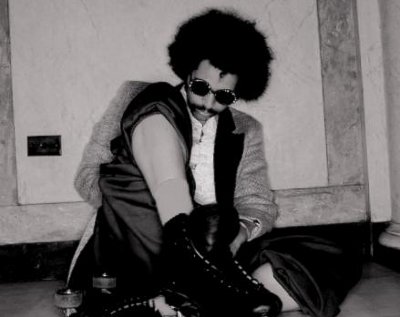 Our friends at the Red Bull Music Academy have been kind enough to donate a couple of tickets to this Thursday's roller disco boogie with Detroit legend Moodymann.

The one-off event – which sold out a long time ago – will take place this Thursday night (March 4) at the Renaissance Rooms in Vauxhall, with support from Horse Meat Disco.
The RBMA have done pretty well in the events department – from Carl Craig et al's techno-jazz extravaganza at the Royal Festival Hall to Todd Terje's impending date with the decks on the upper floors of the Centrepoint Tower – but a roller jam with Moodymann? That takes the cake for us.
Perhaps what is even more impressive than Kenny Dixon Jnr's presence is the fact that he'll not only bring a box full of classic skating rink jams with him, but also ten of the motor city's most notorious four-wheeled dancers between 8 and 80 years of age. They've continuously supported him at the original Soul Skate and will now leave the US, some for the first time in their lives.
To enter, all you need to do is sign up to the Juno Plus mailing list. You can do that by going to the Juno Plus homepage and entering your email address in the right hand column under "Updates via email" . Once you have signed up, you will be automatically entered for the draw.
We will notify the winners by midday tomorrow (Wednesday, March 3), which gives you a full 24 hours to stretch the legs and gather the short shorts and knee high socks from the back of the wardrobe. Remember the gig is this Thursday in London, so if you enter please make sure you can make it.