London's biggest club closes down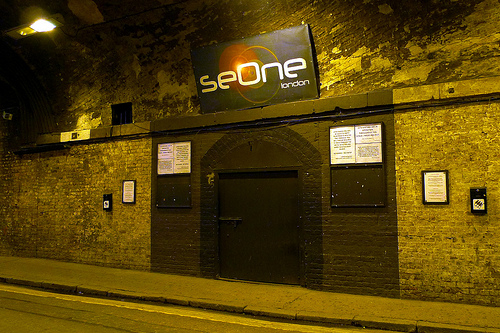 It's been a bad week for nightclubs in the UK capital – hot on the heels of news about threats hanging over the head of Ministry of Sound and Plastic People, it has been revealed that seOne has closed its doors.
Mixmag reports that the venue has closed down with immediate effect. In a statement printed on the Mixmag website, the club's Designated Premises Supervisor, Marcus Kay, said: "It is with great sadness, that I must inform you that 'seOne London' ceased trading on Monday, 22 February 2010.
"After eight long, hard and exciting years, seOne London has fallen victim to the recession and hard times felt in nightclubs all over the UK. I would like to thank all the promoters, DJ's, clubbers, staff, suppliers and anyone who has worked and partied in these now Legendary railway arches."
Meanwhile, the Ministry of Sound has started an online petition to rally against a proposed development that could threaten the south London club's licence.