Riva Starr's new Defected mix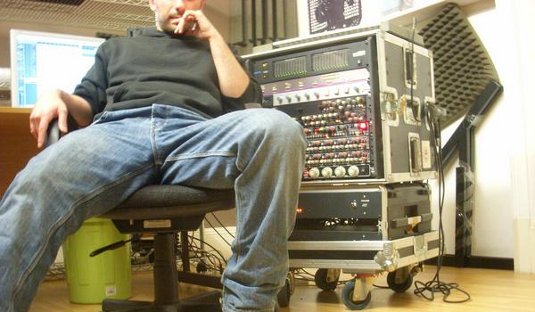 Riva Starr has compiled the latest Defected: In The House mix, to be released next month.
Dennis Ferrer, Kenny Larkin, DJ Q and Nick Curly all feature on the double CD compilation.
Starr's much awaited debut album If Life Gives You Lemons, Make Lemonade hit the shelves last month. The Italian producer also recently announced he'll also be starting his own label in 2010, Snatch Recordings.
Riva Starr: Miami '10 will be released March 15, via 2 x CD and digital.
Tracklisting:
CD1
1. Arthur Baker 'Tear Down The Walls' (Riva Starr Dub)/Da Mongaloids 'Spark Da Meth' (Accapella)
2. Crookers feat Roisin Murphy 'Unknown' (Riva Starr Dub)
3. Joris Voorn 'Sweep The Floor'/Hardrive 'Deep Inside' (Accapella)
4. Jay Bliss 'Bis' MD X-Spress 'God Made Me Funky' (Accapella)/Dennis Ferrer 'Church Lady' (Muthafunkaz Accapella)
5. Sandy Hunter 'Rare Tap' (2000 & One Edit)/Johnny Corporate 'Sunday Shoutin' (Accapella)
6. Reboot 'Enjoy Music' (Riva Starr Dub)
7. Kenny Larkin 'Sketches' (Shlomi Aber Mix)/Gel Abril 'Spells Of Yoruba' (Accapella)
8. Dennis Ferrer 'Hey Hey' (Riva Starr Demo Mix)
9. DJ Madskills 'Surface'
10. Chris Lake 'La Tromba' (Riva Edit)
11. Ramon Tapia 'The Groove'
12. DJ Q 'Disco Partae'
13. 2000 & One 'Spanish Fly'
14. Logic 'The Final Frontier' (The Groove)/Logic 'The Warning' (Accapella)
CD2
1. Riva Starr 'I Was Drunk' (Original Mix)/Dennis Ferrer 'Sinfonia Della Notte' (Accapella)
2. DJ Gregory & Sidney Samson 'Dama S Salon' (Mastiksoul Remix)
3. Michel Cleis 'La Mezcla' (Riva Starr Edit)
4. Ronald Christoph 'Underground Limbo'
5. Basti Grub 'El Gitarro' (M.in Remix)
6. River Ocean 'Love & Happiness' (Michel Cleis Remix)
7. Riva Starr 'Maria'
8. Steve Angello & AN21 'Valodja' (Original Mix)
9. Thomas Schumacher 'Yara'
10. Steve Angello 'La Candela Viva'
11. Die Vogal 'Blaue Moschee'
12. Dennis Ferrer 'Sinfonia Della Notte' (Gel Abril Remix)
13. Rodriquez Jr 'Pina Colada'
14. Reboot 'El Loco'
15. Sis 'Wim De Wa'
16. Nick Curly 'Pujante'
17. Timo Maas & Santos 'Mutant Africa'/ Chus & Ceballos 'Afrika' (Accapella)