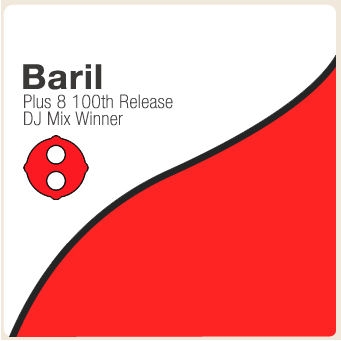 Back in December, Plus 8 and Juno teamed up to ask fans to create a DJ mix of their favorite Plus 8 classic tracks to celebrate the label's milestone 100th release.
There were many outstanding submissions, but, after much consideration, Plus 8 and Juno selected  Baril as the winner. We contacted the young French producer for a quick chat – here's what he had to say…
Tell us a bit about yourself…
My name is Exignotis Romuald, but my DJ name is Baril. I'm 20 Years old and I live in France in Lyon & Avignon.

How did you get into electronic music?
I've always been fascinated by music. When I first started going out night I discovered electronic music and I was immediately drawn towards that kind of rhythm. I started listening to Pan Pot, Richie Hawtin, Louderbach…those kind of guys. I really like dark, mysterious, and addictive techno.
Have you been working on your own productions?
For the past five years I've been producing my own music, in the hope that one day I will be able to conquer professional techno scene!
In case you missed it the first time round, you can listen to the winning DJ Mix here.
And remember, you can check out the entire Plus 8 back catalogue right here, with classic tracks from Plastikman (who will be very much active in 2010), Marco Carola and Adam Beyer.