Strictly Rhythm prep anniversary CD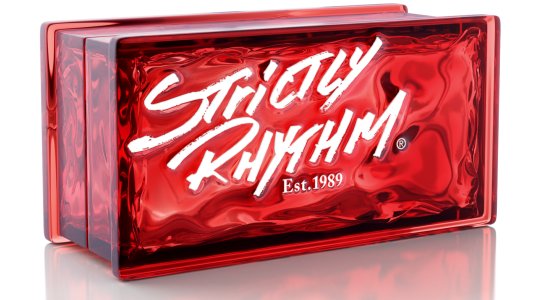 Iconic UK house label Strictly Rhythm will release a 2x CD compilation in February to mark 20 years since its first release.
Founders Mark Finkelstein and Gladys Pizarro put out the label's first record in July 1989, and went on to release material from Toddy Terry, Roger Samchez, DJ Pierre, Kenny Dope, Louie Vega, Erick Morillo, Armand Van Helden and more.
The new compilation features a host of classic hits reworked by contemporary producers, and will hit the shelves on February 1, 2010.
Tracklisting:
CD1:
1.         River Ocean featuring India 'Love & Happiness (Yemaya Y Ochùn)' (Michel Cleis 'Floreo' Rmeix)
2.         Photon Inc. featuring Paula Brion 'Generate Power' (Jimpster Main Mix)
3.         Armand Van Helden 'Witch Doktor' (Eddie Thoneick Remix)
4.         Hardrive 'Deep Inside' (Jesse Rose Play Prime Mix)
5.         Reel 2 Real featuring The Mad Stuntman 'I Like To Move It' (Klaas Remix)
6.         Aly-Us 'Follow Me' (Fred Everything & Olivier Desmet SF Vocal)
7.         Sir James 'Special' (Bingo Players Remix)
8.         The Believers 'Who Dares To Believe In Me?' (Martijn ten Velden Remix)
9.         Wamdue Project 'King Of My Castle' (Nicola Fasano & Steve Forest Mix)
10.       Lil' Mo' Yin Yang 'Reach' (Mark Knight Remix)
CD2:
1.         South Street Player '(Who?) Keeps Changing Your Mind' (Daniel Bovie & Roy Remix)
2.         Ultra Nate 'Free' (Bob Sinclar Remix)
3.         Wink 'Higher State of Consciousness' (Dirty South & TV Rock Club Mix)
4.         Da Mongoloids 'Spark Da Meth' (ATFC's Wildstyle Remix)
5.         Mass Syndicate featuring Su Su Bobien 'You Don't Know' (MuthaFunkaz 2009 Tribute Mix)
6.         Phuture 'Rise From Your Grave' (Tiefschwarz Remix)
7.         Barbara Tucker 'I Get Lifted' (David Tort Remix)
8.         Underground Solution featuring Jasmine 'Luv Dancin'' (Harry Choo Choo Romero's Bambossa Remix)
9.         Logic 'The Warning' (Claude Monnet & Torre Bros Main Mix)
10.       Code 718 'Equinox' (Henrik Schwarz Remix)