Latest Release
Various Artists
15 Years Of Drumcode
It's hard to believe that Sweden's Drumcode has been going since 1996, but Adam Beyer's imprint celebrates its fifteenth birthday this year, and as part of the celebrations the label have released this essential 28-track compilation. Instead of looking to the past, as is usually customary with this kind of collection, 15 Years of Drumcode focuses on the newest work of the label's current roster alongside new material from some well known names from the label's past and special contributions from some bonafide techno legends. Highlights come in the form of Slam's powerhouse "Temperance", and the percolating, acid tinged textures of Jesper Dahlback's "No Control", the pulsating robo-techno of Patrick Seich's "Structure", and the dubby atmospherics of Mauro Picotto & Riccardo Ferri's "Asteroids".
Adam Beyer Top 10
Grindvik & Billie
Hold, Doubt, Back
This has been huge for me since early summer, goes down a storm in both my more clubbier sets and harder edge techno sets. I love it when a purist techno track manages to cross over.
Adam Beyer & Alan Fitzpatrick
Human reason
Biggest seller on Drumcode this year, again has managed to cross over to a lot of DJs without selling out even a tiny bit. Someone sent me a youtube clip of Swedish house maffia playing it even, bit confusing.
Ben Sims
I Wanna Go Back feat Blake Baxter
Old flavoured techno with classic vocals by Mr Baxter, love techno with vocals. This always get's the party started! Love how it manages to sound fresh even though the old school vibe.
Joseph Capriati
Gashouder
The first EP we released from Jospeh, it has the perfect groovy vibe but still manages to be quite tough.
Slam
Crowded Room
Love the slight trancey feel to this (without being cheesy) it instantly hooks you in to a very seductive groove. Works everywhere always.
Jesper Dahlbäck
Interpersonal Relationship
A perfect drumcode release with roots in the older catalogue. True analogue dirty tech grooves with plenty of funk.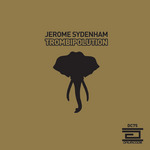 Jerome Sydenham
Trombipolution
Big fan of most Sydenham releases, dark moody pumping techno the way we like it.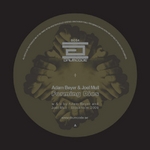 Adam Beyer & Joel Mull
Forming Dies (Jerome Sydenham remix)
Nice collab with one of my oldest friends and colleagues, Sydenham remix of this is a stormer too.
Paul Ritch
Wonderland
This only made the digi extra when it was first out but then got pressed to vinyl by public demand. Sometimes the hidden gems are the ones that survive and turn out to be the best ones.
Adam Beyer
Remainings III (original remastered Jesper Dahlbäck remix)
Possibly the biggest drumcode record ever, timeless classic that still works at the right moment.