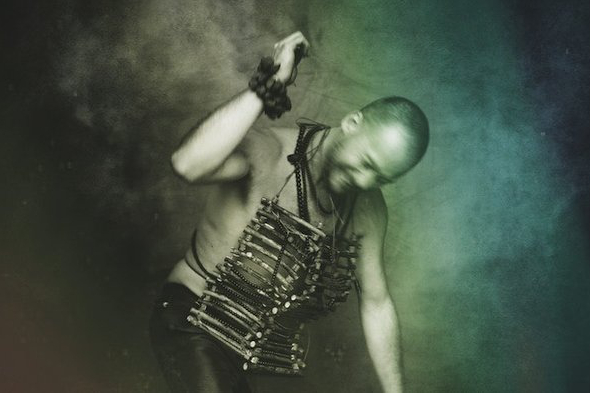 The Swedish producer is back on Kontra-Musik with a two-track single.
Last year it was with some surprise that we observed Swedish techno powerhouse Kontra-Musik announcing The Dance, a compilation that saw label boss Ulf Eriksson team up with Sebastian Mullaert. Not previously associated with the label, Mullaert has been best known as one half of Minilogue, the long-standing duo responsible for a long string of European minimal techno. However for The Dance Eriksson and Mullaert performed a hybrid DJ and live set that ended up defining the compilation in a unique celebration of Kontra's achievements to date. Mullaert has plenty of strings to his bow, from collaborative albums on Mule to other group and solo projects, the most recent and intriguing of which being WaWuWe. He started the project in 2014 with a self-released 12", followed by a second the year after and an outing on S.E.L.F, the label that has also released missives from Fishermen, Mokira and Rivet. That should give you an idea about the moodier headspace the project inhabits.
Now Mullaert continues to develop his latest project, as well as his relationship with Kontra, by presenting the Travellers EP. It's a record of two distinct halves, with the A side title track providing the kind of transcendental techno diversion that existing fans of the WaWuWe records will be fully prepared to connect with. Meanwhile "We Float" on the B side is a blissful ambient passage shaped out by languorous notes. As Kontra would have it, "the fastest way for the urban dweller to find him or herself floating in a serene lake surrounded by strong, green trees instead of floating in a sea of stress and anxiety." Have a listen to both sides of this fine new morsel from the Swedish underground by way of the SoundCloud player below.
Kontra-Musik will release Travellers EP by WaWuWe on June 16.
Tracklisting:
A. Travellers
B. We Float