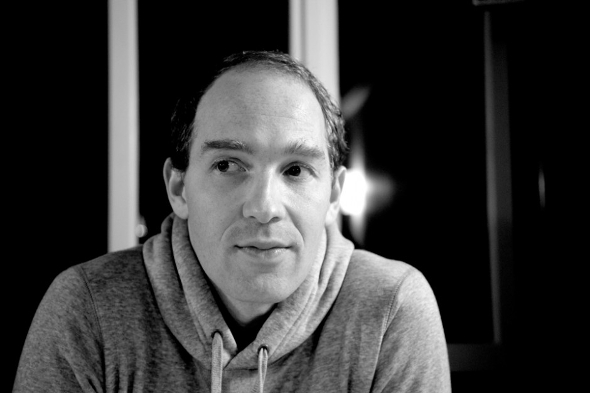 Our Love will arrive through City Slang and features Jessy Lanza and Owen Pallett.
It's been some four years since Swims, the last Caribou album that was roundly praised and resulted in Snaith undertaking a heavyweight touring schedule, as well as dropping the occasional extended DJ set. Throughout this period the Canadian concurrently developed a more club-focused project in Daphni, releasing a series of 12"s and another well received album in 2012's Jiaolong. Recent times have found Snaith focus on building his Jiaolong label, calling on a diverse roster of friends and contemporaries that have included Junior Boy Jeremy Greenspan, Chaz ' Les Sins' Bundick and Shangaan Electro crew Tshetsha Boys.
There have been whispers of new Caribou material from the Snaith camp in recent months and his record label City Slang have now confirmed details, with Our Love slated to arrive in October. Announced via a detailed press release that would challenge RVNG Intl. in the word count stakes, Our Love is described as Snaith's most soulful album to date and is "formed around a mixture of digital pop production, hip hop inspired beats, muted house basslines and a love of shuffling garage." The more cultured Snaith appreciators will not find this latter aspect surprising, with the Canadian demonstrating a penchant for subby broken beats on remixes for Seelenluft and Mr Scruff under his previous Manitoba alias.
The forthcoming ten-track album sees Snaith working with some compatriots in the shape of Hyperdub's Jessy Lanza and Owen Pallett (who recently teamed up with Snaith on a Daphni 12"), though it's not been made clear which tracks they feature on. City Slang are commencing the content drip feed process with album opener "Can't Do Without You" which you can stream below, whilst there are a ton of Caribou live dates scheduled throughout Europe across the summer months .
City Slang will release Our Love by Caribou on October 3.
Tracklisting:
1. Can't Do Without You
2. Silver
3. All I Ever Need
4. Our Love
5. Dive
6. Second Chance
7. Julia Brightly
8. Mars
9. Back Home
10. Your Love Will Set You Free