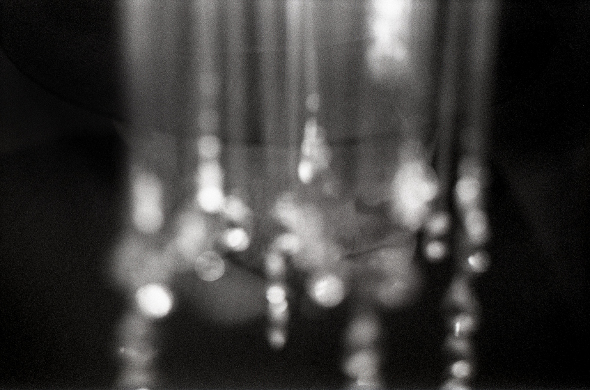 The anonymous techno producer returns to Actress' label in June with a three-track 12″.
Moiré first surfaced on Darren Cunningham's Werkdiscs label in February last year with the Never Sleep EP, brandishing a muggy techno sound that had much in common with the output of the label's owner. Supposedly "the result of a lack of sleep" and "the obsessive expressions of a mind inspired by the city and the scene that has surrounded him for a long time", the EP was followed up by a further 12″ on Rush Hour which was similarly inspired by subterranean London.
FACT now report that the producer has been tapped up for another release by Werkdiscs, the three-track BBOY 202 release, which sees the producer "revisiting and reworking familiar sounds in a way to create something raw, immersive and driving". The 12″ features two further tracks, "False", which draws "on the sampling aesthetic of hip-hop", supposedly driven "by the need to feel something faster", and "Window", reportedly a track which came from some late night experimentation with a Jupiter 8 synthesiser in a Hamburg synth studio. Those wishing to preview the 12″ can watch the monochromatic Disguise-created video for the title track below.
Werkdiscs will be release BBOY 202 on 12″ and digital formats on June 2.
Tracklisting:
1. BBOY 202
2. False
3. Window