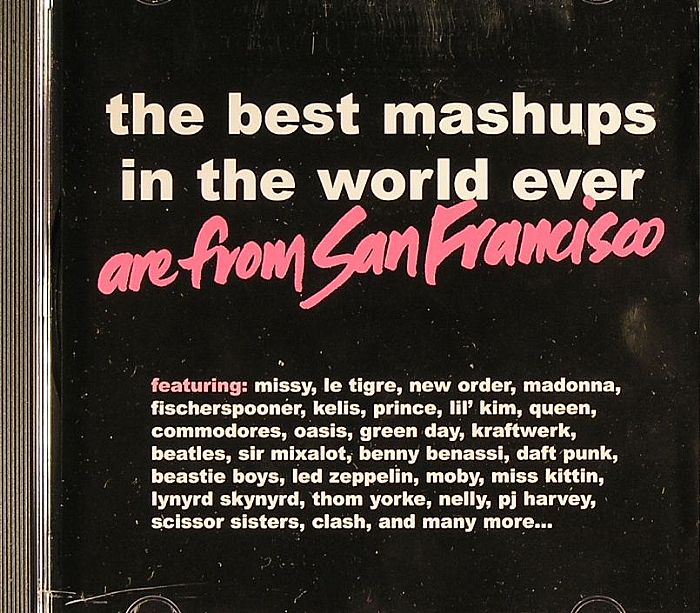 Receive new release alerts for...
No Label US

Tracklist
Side 1
1.
A Plus D - "Decepta-Freak-On"
2.
Party Ben - "Bizarre Light Triangle"
3.
Tripp - "Maniacs Emerge"
4.
Jay-R - "Milkshake It Up"
5.
DJ John - "It Takes Two To Kiss"
6.
Mei-Lwun - "Sweet Home Country Grammar"
7.
Axel - "Ili' Brick House"
8.
Earworm - "No One Takes Your Freedom"
9.
Tripp - "Benny Got Back"
10.
Party Ben - "Another One Bites Da Funk"
11.
Tristan Shout - "Das Supermodell"
12.
Earworm - "The Night Of Kittin's Messy Dream"
13.
Nemozob - "The Immigrant Check"
14.
Stink - "Radio Clash-Up"
15.
Tristan Shout - "We Are All Made Of Dead Stars"
16.
Matt Hite - "Fuck My Bitch Up"
17.
Party Ben - "Boulevard Of Broken Songs"
Delivery
Returns & refunds
If you decide an product is not suitable within 14 days of delivery, you can return it to us for a replacement or refund. Returns must be unused and in their original, undamaged packaging.
Some items are excluded from our money back guarantee:
- Computer software that has been unsealed or registered
- Any item that comes directly into contact with the nose, ears or mouth
To arrange a return, just contact our customer service department on 020 7424 2800 or via our customer support form.

100% Secure Shopping
BEST MUSIC STORE:
5 TIME WINNERS