Tracklist
Side 1
1.
"Emotion" (extended mix) (5:55)
Side 2
1.
"Emotion" (original) (4:34)
2.
"Emotion" (instrumental) (5:54)
Review
Hailing from Boston and steeped in the flamboyance and fabulousness of the golden age of disco, Saucy Lady lives up to her name on this record for Street Muzik. Previous outings with Rahaan and more recently on Star Creature and Tugboat Editions attest to the quality she attaches her alluring vocal delivery to. "Emotion" comes in three different mixes to give the DJ a few options. Whether you plump for the instrumental or the extended mix, the infectious musicality sewn into the jam can't help but get under your skin, although it's Saucy's honey-coated voice that seals the deal on this 12".
Played by
JimmyTheTwin, Mike Shawe ✮ Hot Buttered Soul, RUSTAM OSPANOFF., Javi Frias, Lay-Far, Nick Carling (Fruitful/1BTN), Monsieur Cedric (Serie Limitee), I Love Disco!, JKriv (Razor-N-Tape), Calamity Jade (Willwork4funk), Tim Zawada, Alan Mooney's Edits, Saucy Lady
What do you think of this release?
Tell us what you think in the Facebook comments box below: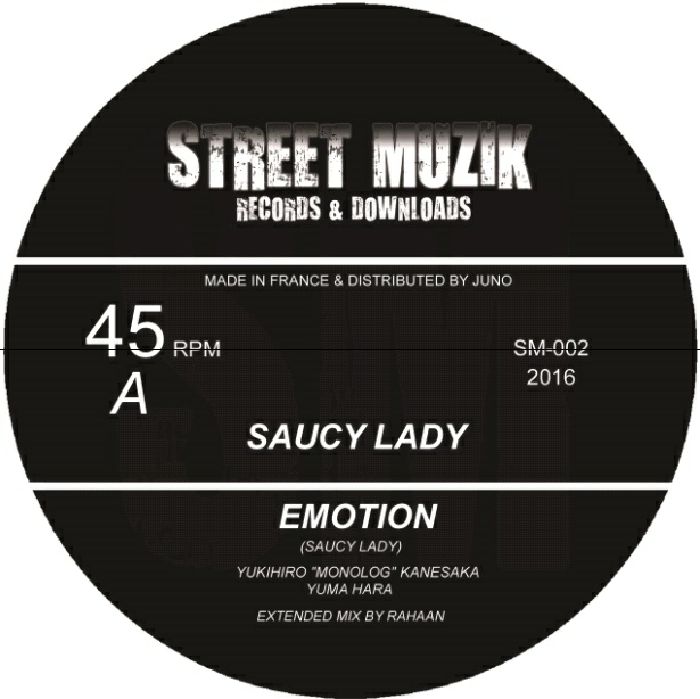 100% Secure Shopping
BEST MUSIC STORE:
5 TIME WINNERS