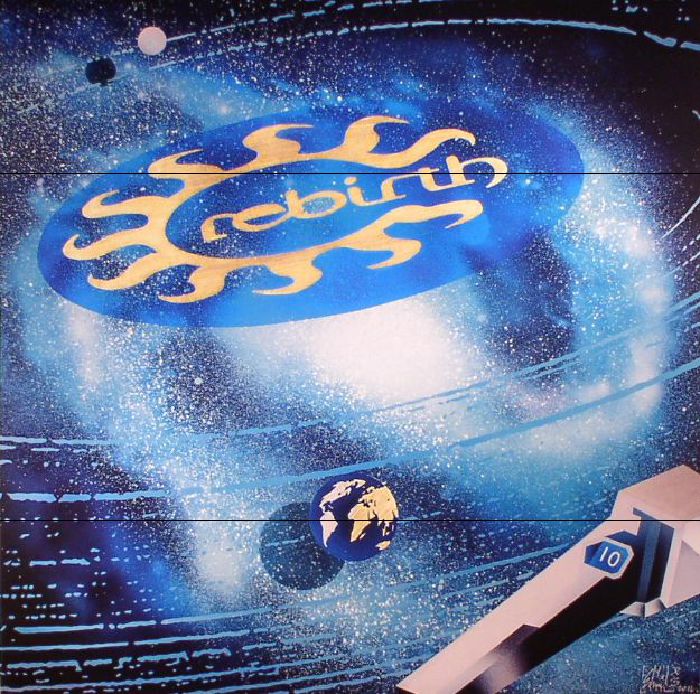 Receive new release alerts for...
Rebirth

Tracklist
Side 1
1.
Tevo Howard - "Without Me" (feat Tracey Thorn - Ron Trent's music & Power reprise) (7:08)
2.
Chromatic Filters - "Slow Emotions" (Fouk remix) (5:18)
Side 2
1.
Bocca Grande - "Below My Hands" (Roy Davis Jr remix) (6:35)
2.
Taras Van De Voorde - "1998" (Ewan Jansen remix) (6:50)
Side 3
1.
Butch & C Vogt - "The Infamous" (Palms Trax Smudge mix) (5:49)
2.
Freaks & 012 - "Conscious Of My Conscience" (Borrowed Identity remix) (6:58)
Side 4
1.
Robytek - "Luna Africana" (Red Axes remix) (5:58)
2.
Pastaboys - "Deep Musique" (feat Osunlade - Rampa remix) (8:05)
Review
Italian label ReBirth has carved a out a name for itself over the last decade for being fine purveyors of the 'real proper deep stuff'. Emotive, bittersweet and life-affirming grooves that avoid the fads and transients of current house music and instead focus on releasing timeless tracks: the kind that will still be played decades on. Label boss Daniele Contrini presents a bunch of fine remixes of the label's back catalogue by a who's who of the current scene. We were particularly fond of Ron Trent's music & power reprise of Tevo Howard 's "Without Me" featuring the unmistakable vocals of Tracey Thorn, Japanese duo Bocca Grande's "Below My Hands" getting a soulful makeover by Chicago legend Roy Davis Jr, in addition to the always impressive Ewan Jansen doing his thing on Taras Van De Voorde's "1998" and of course current 'it' duo from Tel Aviv Red Axes doing their indie-balearic-disco thing on Robytek's "Luna Africana".
Delivery
Returns & refunds
If you decide an product is not suitable within 14 days of delivery, you can return it to us for a replacement or refund. Returns must be unused and in their original, undamaged packaging.
Some items are excluded from our money back guarantee:
- Computer software that has been unsealed or registered
- Any item that comes directly into contact with the nose, ears or mouth
To arrange a return, just contact our customer service department on 020 7424 2800 or via our customer support form.

100% Secure Shopping
BEST MUSIC STORE:
5 TIME WINNERS