Tracklist
Side 1
1.
"Cuando El Misterio Es Demasiado Impresionante, Es Imposible Desobedecer"
2.
"Bajo Un Ocaso Destenido"
3.
"Lo Esencial Es Invisible A Los Ojos"
Side 2
1.
"Las Palabras Son Fuente De Malentendidos"
2.
"Entre La Niebla"
3.
"Un Horizonte En Llamas"
Review
A year or two back, the A Strangely Isolated Place crew decided to bring together two men with similar approaches to ambient music and sound design: Leandro Fresco and Rafael Anton Irisarri. The result is La Equidistancia, a collaborative debut album that's almost overwhelmingly emotional. Working with a combination of wall-of-sound drone textures, grandiose ambient chords and cascading melodic elements, the duo delivers a range of tracks that veer from breathtaking, sunrise beauty (see "Lo Esencial Es Invisible A Los Ojos"), to melancholic contemplation (the hushed sonic textures, mournful strings and manipulated field recordings of "Entre La Niebla") via the near Balearic bliss of glistening closer "Un Horizonte En Llamas". In a word: breathtaking.
What do you think of this release?
Tell us what you think in the Facebook comments box below: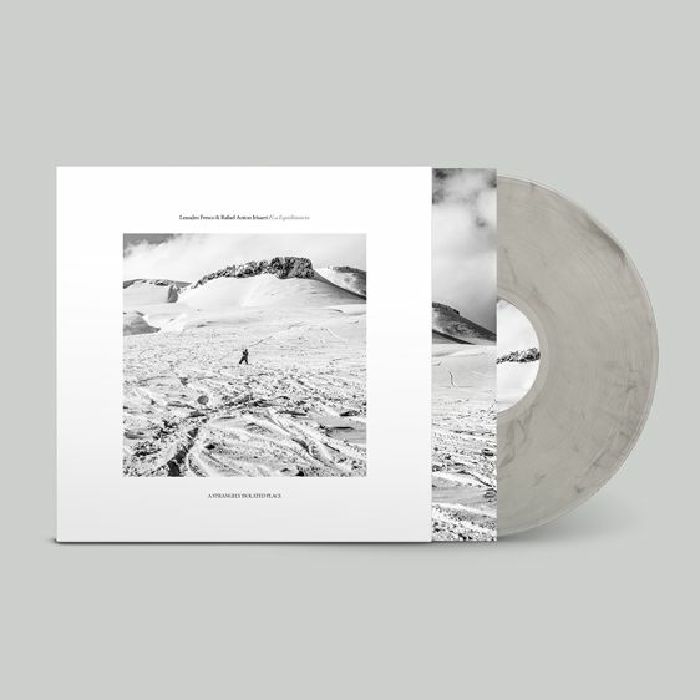 100% Secure Shopping
BEST MUSIC STORE:
5 TIME WINNERS