SAME DAY SHIPPING!
ParcelForce, FedEx, Royal Mail
Order by phone
+44 20 7424 1960
quote 488449
Details
Features
Manual/brochure
Delivery
Returns
Peerless beats generated by solid analog drum sounds and an Electribe-style sequencer.

A vintage-style analog drum machine from Korgs recently announced Volca series. The Volca Beats includes a 16-step sequencer and 6 x editable analog parts including kick, snare, Hi/Lo toms and open & closed Hi-Hats designed to provide sounds reminiscent of classic 80s drum machines. It also has an additional PCM engine which is said to produce 4 x Lo-Fi percussion sounds including clap, claves, agogo and crash sounds.

There is one-knob-per-function parameter control for crafting each of the six analog sounds including click, snappy, pitch, decay and grain. The PCM sounds have control over pitch and speed. There is also a Level knob allowing volume adjustment of each part.

The 16-step LED-lit sequencer has 8 x memory locations for saving patterns. It includes a recordable stutter function for generating repeated triggers (or drum rolls) and delay effects, an active step feature for quickly adding or removing individual steps, and a step jump function that will instantly play any step. Notes can be entered live as the sequencer is running.

You can also wirelessly synchronise playback of all of the units in the Volca series with any iOS music app that support Korg's Wireless Sync-Start Technology (WIST) using their SyncKontrol iPhone app. This also allows control of the swing settings and fine control of the tempo (including tap tempo).

The Volca Beats is battery powered (with optional AC power) and includes a built-in speaker. It weighs in at only 372g with dimensions of 193 × 115 × 45 mm (W x D x H).

The Volca Beats editable controls include:

Kick (click, pitch, decay, level)
Snare (snappy, pitch, decay, level)
Hi/Lo toms (hi picth, low pitch, decay, level)
Open/closed Hi-Hat (closed decay, open decay, level)
PCM sounds (pitch, speed, level).
Powerful analog drum sounds
Real analog sounds created with reference to classic rhythm machines
6 x editable analogue parts with one knob per function for easy editing
Maximum effect from minimal parameters, a unique advantage of analog
PCM sound engine expands possibilities when used with analog sounds
Loop sequencer distilled from the Electribe series
Electribe-style 16-step sequencer with eight memory patches
Stutter function generates repeated triggers that dramatically change the sequence
Active step function generates new bass lines by removing or inserting steps
Step jump function instantly plays only the step you''re pressing
Convenient functions for incredible ease of use
Sync I/O allows clock sync of multiple instruments from the Volca Series as well as Korg''s Monotribe
MIDI inputs for note entry, plus external sync and control from your DAW
Go-anywhere analogue: play anywhere with the built-in speaker and optional battery power

If you decide an equipment item is not suitable within 10 days of delivery, you can return it to us for a replacement or refund. Returns must be unused and in their original, undamaged packaging.
Gifts purchased between 30 November and 24 December may be returned by Friday 6 January 2016".
Some items are excluded from our money back guarantee, including:
• Computer software that has been unsealed or registered
• Any item that comes directly into contact with the nose, ears or mouth
To arrange a return, just contact our customer service department on 020 7424 2800 or email us at support@juno.co.uk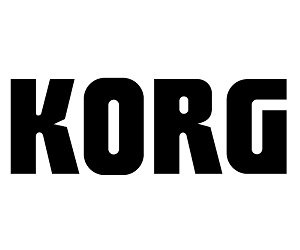 BEST MUSIC STORE:
5 TIME WINNERS