SAME DAY SHIPPING!
ParcelForce, FedEx, Royal Mail
Order by phone
+44 20 7424 1960
quote 675885
Lines open in 34 hrs 2 mins.
Details
Features
Specs
Manual/brochure
Delivery
Returns
This package consists of the TM-60, which combines tuner and metronome functionality, and the CM-200 Contact Microphone, which sends the vibrations from your instrument directly to the tuner. By using the tuner together with this contact mic, you can take advantage of quick and accurate tuning without any interference from outside sounds in the environment, and you can also utilize the TM-60's Sound Back function*. The CM-200 Contact Microphone is the perfect way to accurately pick up and convey your instrument's sound to the TM-60 and-held tuner with its wide, easy to read meter. The TM-60 can be placed on a nearby music stand, making it ideal for orchestral or brass band instruments.

TM-60 Combo Tuner Metronome:

The best-selling KORG TM series, which lets you use a tuner and metronome simultaneously, has been revamped. The TM-60 is the newest model and features a larger display that can show the tuner and metronome simultaneously. The battery life has also been dramatically improved. With the all-new TM-60, you'll be able to enjoy pitch training and rhythm training without having to switch functions or be concerned with battery life.

Tuning and rhythm training are indispensable for brass band or orchestral practice. In addition to letting you use the tuner and metronome simultaneously, the TM-60 features a display that's approximately 1.3 times larger than the previous model (the TM-50), allowing easy viewing even when the unit is placed on your music stand, and also allowing the tuner and metronome functions to both be viewed simultaneously.

No longer will you have to switch between functions; you'll be able to use practicing techniques that are idiomatic to orchestral instruments, such as keeping a consistent pitch over the course of a long note while varying the tone to add vibrato in time with the tempo, or checking the pitch of chords while using the metronome.

The enlarged display is backlit. You can adjust the brightness in two levels, soft or auto, ensuring stress-free tuning even when you're on a dimly lit stage or in an orchestra pit.
The circuitry has been redesigned to achieve a battery life of 130 hours, approximately double that of the previous TM-50 model (tuner in use, backlight off). There's no need to worry about the remaining battery life even during extended practices or performances.

CM-200 Contact Microphone:

The CM-200 is a contact microphone that can be attached to the bell of a brass instrument, the bridge of a violin, or even to a guitar or ukulele. The microphone uses a piezo element to directly capture the vibrations and send them to your tuner. The CM-200 is an indispensable item in situations where the mic built into your tuner might have difficulty detecting the sound of your instrument, such as when you're practicing with an entire brass band.

Compared to its predecessor, the CM-200 features a fresh appearance with a sharper design.

The functionality of the microphone has also been improved. The cable now transmits sound more efficiently, and is more flexible. The connection between the mic and cable has been made more durable, reducing the possibility of breakage. The new clip opens up 7 mm wider than the previous model, providing more space to attach to your instrument. The rubber inside the clip has been redesigned to provide a better fit so that it can be securely attached.
Equipped with high-precision tuner function and metronome function. The two functions can be used simultaneously
The display is approximately 1.3 times the size of the previous model (TM-50), allowing the tuner and metronome to be shown simultaneously
Backlit LCD ensures excellent visibility even in dark locations
LCD needle-type meter detects the pitch instantly, providing the excellent response that you expect from KORG
A wide detection range of C1-C8 supports a broad range of instruments
Calibration is adjustable to match various concert pitches
Marks are provided to indicate pure major and minor third intervals
Sound Out mode and Sound Back mode are great ways to train your ear
Metronome features a wide tempo range from 30 to 252 beats/minute. Choose from three types of tempo settings and 15 rhythm variations
Long-life design with approximately double the battery life. (Compared to the KORG TM-50, in tuner mode with backlight off)
Convenient memory backup function and auto power-off function
Further improvements in ease of use, including a newly designed stand and battery compartment cover
| | |
| --- | --- |
| Dimensions (mm) | 111 x 74 x 18 |
| Weight (g) | 100 |

If you decide an equipment item is not suitable within 10 days of delivery, you can return it to us for a replacement or refund. Returns must be unused and in their original, undamaged packaging.
Some items are excluded from our money back guarantee, including:
• Computer software that has been unsealed or registered
• Any item that comes directly into contact with the nose, ears or mouth
To arrange a return, just contact our customer service department on 020 7424 2800 or email us at support@juno.co.uk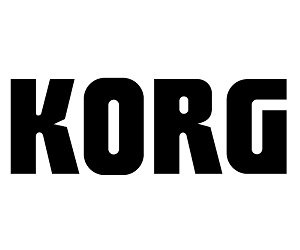 BEST MUSIC STORE:
5 TIME WINNERS