SAME DAY SHIPPING!
ParcelForce, FedEx, Royal Mail
100% Secure Shopping
Order by phone
+44 20 7424 1960
quote 637508
Lines open in 9 hrs 39 mins.
Details
Features
Specs
Manual/brochure
Delivery
Returns
The KORG MS-20 mini is now available as a limited-edition white monotone variation model. This model is the first new colour to appear in the nearly 40 years since the original unit went on sale in 1978. Based on the black that is emblematic of the MS-20's distinctive presence, this new model features a clean white monotone for its front panel and knobs, while retaining the faithful circuitry, 5-pin MIDI, and USB MIDI of the black MS-20 mini. Combining a completely new freshness together with a vintage feel that befits the MS-20 as the original semi-modular synthesizer, this limited-edition model will be a great way to add classic MS-20 sounds to any setup!

Korg's MS-20 monophonic synthesizer, first introduced in 1978, is still a coveted instrument to this day, thanks to its thick, robust sound, its powerful, iconic analog filter, and its versatile patching options. Over 300,000 people have enjoyed the distinct MS-20 sounds from the original, from Korg's MS-20 plugin synth, or the iMS-20 iPad app.

Today, the sounds of the MS-20 have been reborn in hardware, as the MS-20 Mini. The same engineers who developed the original MS-20 have perfectly reproduced its circuitry and fit into a body that's been shrunk to 86% of the original size, yet retains the distinctive look of the original.

The MS-20 mini will amaze you with its absolutely authentic analog synth sound.

The Korg MS-20 Mini features 2 improved lower noise voltage controlled oscillators with selectable waveforms including ring modulation and noise, 2 voltage controlled high and low pass filters, 2 voltage controlled amplifiers, 2 envelope generators and an LFO. Part of the appeal of the original was its self oscillating, resonant filters that could be driven into distortion. They remain popular to this day and can also be found in the recent monotron and monotribe units as well as on the new MS-20 Mini.

Part of the versatility of the original Korg MS-20 was its flexible patching system, making it semi modular, and this has been recreated for the MS-20 Mini. It allows users to create uniquely complex, evolving, organic sounds by using patch cables to access and change the internal synth architecture, with the front panel flow chart guiding easy operation straight out of the box. Users can even patch external sources via the external signal processor to be processed in the same way as an oscillator, as well as benefitting from the rich harmonics added by the circuitry and filters.

This reissue of a modern classic will be an extremely welcome addition to Korg's current synth line and, with fantastic sound, versatility and ease of use, the MS-20 Mini is sure to win over many fans old and new.
A complete replication of the original analog circuity
2VCO / 2VCA / 2VCF / 2EG / 1LFO Structure
Self-oscillating high-pass/low-pass filters with distinctive distortion
External signal processor (ESP)
Extremely flexible patching system
Faithful recreation of the MS-20 at 86 of the size
MIDI IN and USB connector
Replicates every detail of the original, down to the package binding and the included manual
| | |
| --- | --- |
| Maximum Polyphony (voices) | 1 |
| Oscillators Per Voice | 2x VCO''s |
| Keyboard Type | 37 keys |
| General Purpose Controllers | Keys, rotary knobs, patch leads, pitch/mod wheel |
| Outputs | 1/8" mini phone jack |
| Dimensions (mm) | 493 x 208 x 257 |
| Weight (g) | 4800 |
| Power | Mains Adapter |

If you decide an equipment item is not suitable within 10 days of delivery, you can return it to us for a replacement or refund. Returns must be unused and in their original, undamaged packaging.
Gifts purchased between 30 November and 24 December may be returned by Friday 6 January 2016".
Some items are excluded from our money back guarantee, including:
• Computer software that has been unsealed or registered
• Any item that comes directly into contact with the nose, ears or mouth
To arrange a return, just contact our customer service department on 020 7424 2800 or email us at support@juno.co.uk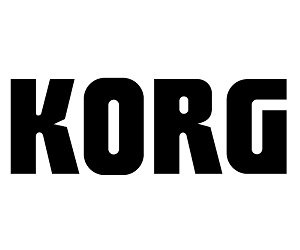 BEST MUSIC STORE:
5 TIME WINNERS