SAME DAY SHIPPING!
ParcelForce, FedEx, Royal Mail
Order by phone
+44 20 7424 1960
quote 462643
Lines open in 8 hrs 59 mins.
Details
Features
Specs
Delivery
Returns
The Korg Monotron Duo is capable of creating even stranger, extreme and diverse sounds. The combination of 2 oscillators in unison provide thick, rich analogue tones, while tuning them to different intervals can create classic solo synth sounds and powerful effects. Korg have utilized their X-Mod (cross modulation taken from their classic Mono/Poly synths) circuitry in the Monontron Duo, enabling you to generate the mildest of sounds, to vibrant vibrato, to sharp, fm style abrasive synth sounds.

The Monotron Duo features Korg's fantastic enhanced ribbon controller keyboard and now features the same scale function as used on the Kaossilator, chromatic, major, minor or off scales are available, allowing your music juices to flow freely over any music. The distinctive tone of an analog filter (VCF) can dramatically alter and enrich the sound. The Monotron Duo uses the same highly acclaimed VCF circuit as Korg's classic MS-10 and MS-20 semi modular synthesizers. Originally released over 30 years ago, these instruments are still coveted today for their aggressive, dynamic filters. The VCF Cutoff knob sets the frequency or tone of the filter; the VCF Peak knob adds emphasis. A powerful filter is an essential aspect of any analog synthesizer, applying dramatic tonal changes to the sound, and projecting an intense personality that will stand out in any live performance.

The input jack (AUX input) built into the Monotron Duo's compact body allow you to place any audio source into the Monotron Duo's signal path, directly before the analog filter. This provides a great way to connect a Kaossilator, a guitar, or a digital audio player to the Monotron and enjoy tone-bending filter effects.

A miniature speaker is built into the Monotron Duo. Along with the battery operation and compact size, this feature allows you to enjoy the share the Monotron Duo's analog synthesis sound with your friends, anywhere, at any time. There's also a headphone output that you can use when practicing in private, creating sounds at home, recording, or for connecting to an amplifier or PA system.

http://www.youtube.com/watch?v=wWLOxRSll5Q
2 x analog oscillators (VCO) with individual tunings
Edgy X-Mod circuit borrowed from Korg''s classic Mono/Poly synths
Built-in speaker and battery power for go anywhere analog sound
| | |
| --- | --- |
| Synthesis | True analogue synthesizer |
| Oscillators Per Voice | 2 x analog oscillators |
| Filters | Original analog (VCF) filter taken from the classic MS-10 & MS-20 |
| Keyboard Type | Ribbon controller keyboard with Scale Select |
| Inputs | 3.5mm jack AUX input jack lets you apply filter to any audio source |
| Outputs | 3.5mm jack headphone/audio jack for private use |
If you decide an equipment item is not suitable within 10 days of delivery, you can return it to us for a replacement or refund. Returns must be unused and in their original, undamaged packaging.
Some items are excluded from our money back guarantee, including:
• Computer software that has been unsealed or registered
• Any item that comes directly into contact with the nose, ears or mouth
To arrange a return, just contact our customer service department on 020 7424 2800 or email us at support@juno.co.uk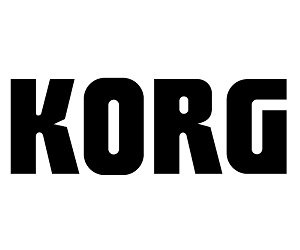 BEST MUSIC STORE:
5 TIME WINNERS