Korg MicroKey 61 USB MIDI Keyboard Controller + Korg Legacy Collection Special Software Bundle Licence
$131.96
SAME DAY SHIPPING!
ParcelForce, FedEx, Royal Mail
100% Secure Shopping
Order by phone
+44 20 7424 1960
quote 451183
Lines open in 14 hrs 32 mins.
Details
Features
Delivery
Returns
The microKEY series are a compact family of USB MIDI keyboards featuring the velocity-sensitive Natural Touch mini-keyboard; acclaimed on instruments such as the microKORG XL and microARRANGER. In addition to the existing 37-key model, the lineup has been expanded with the addition of a supremely portable 25-key model, and a 5-octave 61-key model providing the space to play freely with both hands.

Bundled software and discount coupons are more generous than ever; the 61-key model even comes with a license for the Korg Legacy Collection. The microKEY is the ideal USB MIDI keyboard for the musician who wants to assemble a convenient and compact music production system.

The microKEY61 provides a full 5-octaves while fitting in the same horizontal space as a full-sized 49-key model. The 61-key model is ideal for use in the home studio, while still satisfying the needs of a performing musician. The microKEY61 harmoniously joins hardware with software by including the Korg Legacy Collection Special Bundle, providing software versions of 5 of Korg's most coveted synthesizers: the MS-20 analog monophonic synthesizer, the Polysix polyphonic synthesizer, the Mono/Poly analog synthesizer, the M1, and the Wavestation digital synthesizer, as a suite of 19 of Korg's sought after effects plugins. The microKEY61 also serves double-duty as a USB hub. The 2 x USB ports (Type A) allow you to expand your custom control center by adding on a Korg nanoPAD2 or nanoKONTROL2, or any other USB device.

Also included are licenses for Applied Acoustics Systems' Strum Acoustic Session, Lounge Lizard Session, and Ultra Analog Session as well as a license for Toontrack's software drum sound module EzDrummer Lite, and a discount coupon for Ableton's Live, Live Suite, and Live LE DAW software, widely popular for its sophisticated functionality.
USB MIDI keyboard, thin, lightweight, and USB-powered
Velocity-sensitive natural-touch mini-keyboard with excellent playing feel
The 61-key model for the studio musician
Octave shift and key transpose features access the full MIDI note range
Pitch bend and modulation wheels add expression to your performance
No need to install a driver; just connect it to your computer, and it's ready for use
Dual USB ports, ideal for adding Korg's nanoPAD2 or other USB devices to your setup
A generous assortment of licenses and discount coupons for popular software titles is included
Korg Kontrol Editor is included
A license is included for the Korg Legacy Collection Special Bundle, giving you software versions of Korg's classic synthesizers (61-key model only)
No driver installation needed, the standard USB MIDI driver provided by Windows/Mac OS X is supported
If you decide an equipment item is not suitable within 10 days of delivery, you can return it to us for a replacement or refund. Returns must be unused and in their original, undamaged packaging.
Gifts purchased between 30 November and 24 December may be returned by Friday 6 January 2016".
Some items are excluded from our money back guarantee, including:
• Computer software that has been unsealed or registered
• Any item that comes directly into contact with the nose, ears or mouth
To arrange a return, just contact our customer service department on 020 7424 2800 or email us at support@juno.co.uk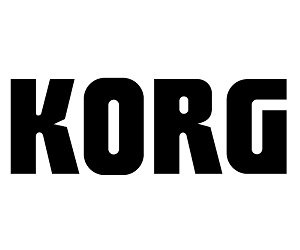 BEST MUSIC STORE:
5 TIME WINNERS