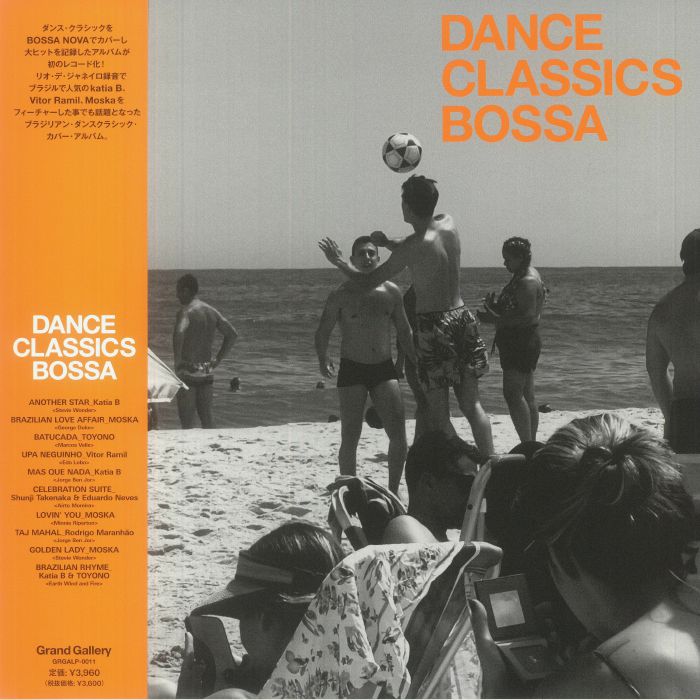 Receive new release alerts for...
Grand Gallery Japan

Tracklist
Side 1
1.
Katia B - "Another Star" (4:52)
2.
Moska - "Brazilian Love Affair" (4:50)
3.
Toyono - "Batucada" (2:58)
4.
Vitor Ramil - "Upa Neguinho" (2:45)
5.
Katia B - "Mas Que Nada" (4:53)
Side 2
1.
Shunji Takenaka & Eduardo Neves - "Celebration Suite" (2:56)
2.
Moska - "Lovin' You" (3:21)
3.
Rodrigo Maranhao - "Taj Mahal" (3:51)
4.
Moska - "Golden Lady" (4:48)
5.
Katia B & Toyono - "Brazilian Rhyme" (3:59)
Review
The extensive catalogue of Tokyo-based Grand Gallery is testament to their experience in piecing together an authoritative compilation, and so it goes on this exploration of Brazilian music from a Far-East perspective. Amongst the contributors to this collection are world-renowned percussionist Marcos Suzano, Katia B and Toyono, two prominent Brazilian singers. The repertoire on the collection spans classics such as 'Batucada' and 'Taj Mahal' as well as a lilting rendition of 'Golden Lady'. Recorded in Rio and bringing the unmistakable energy and passion of Brazilian music at its best, this is another high grade compilation from Grand Gallery.
Delivery
Returns & refunds
If you decide an product is not suitable within 14 days of delivery, you can return it to us for a replacement or refund. Returns must be unused and in their original, undamaged packaging.
Some items are excluded from our money back guarantee:
- Computer software that has been unsealed or registered
- Any item that comes directly into contact with the nose, ears or mouth
To arrange a return, just contact our customer service department on 020 7424 2800 or via our customer support form.

100% Secure Shopping
BEST MUSIC STORE:
5 TIME WINNERS