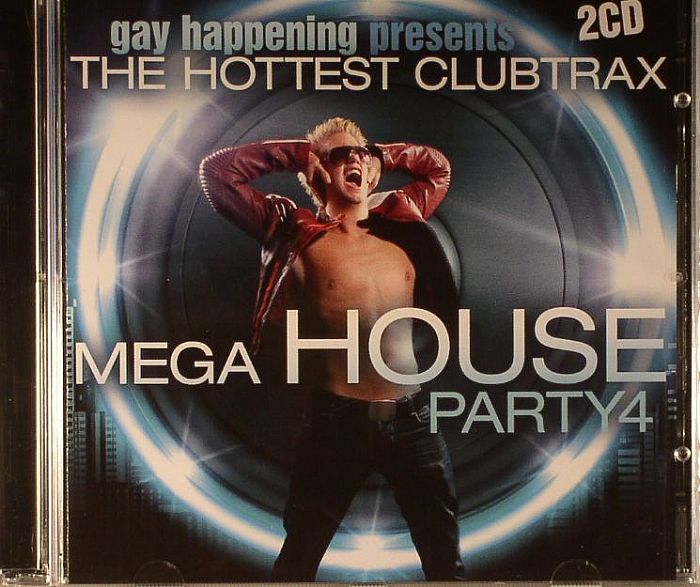 Receive new release alerts for...
House Nation Germany

Tracklist
Side 1
1.
Miami Inc - "Bop Bop" (Big Daddi original version)
2.
Disco Cell - "Acid Was My First Love" (Antonio Baresi remix edit)
3.
Discotronix - "Shattered Dreams" (Booty mix)
4.
Loona - "Vamos A La Playa" (Movetown remix)
5.
Oscar Salguero - "Like A Prayer" (radio mix)
6.
Glamrock Brothers - "Ma Baker" (Michael Mind remix cut)
7.
Tom Mountain - "Dance Hall Track" (feat Nicco - Nasca & Noble remix)
8.
House Maxx & DDII vs Rudy MC - "Upside Down" (radio mix)
9.
Steve Modana - "To The Top" (Sasha Dith mix)
10.
Sir Colin - "It's Over Now" (feat Nyssina - DJ Antoine & clubzound remix)
11.
Simmons - "Do You Wanna Funk 2K11" (feat Fio - Montezz radio)
12.
Savon - "Utopia" (Disco Cell remix edit)
13.
Jaybee - "Say You Will" (Rene De La Mone remix)
14.
Manuel Baccano - "Make Your Move" (club mix)
15.
Andy Jay Powell - "Summerwave 2010" (Disco Cell remix edit)
16.
Other Ego - "Dynamite" (David May remix)
Side 2
1.
Hysterie - "Fuck U In The Ass" (Memo original radio mix)
2.
Twenty 4 Seven - "Slave To Te Music 2010" (clubcrew radio)
3.
The Shrink Reloaded - "Nervous Breakdown 2010" (Timothy Allen clean vocal radio mix)
4.
Sonic Revolution - "Hey Baby, Hey Crazy" (feat Dill - Locco Lovers remix)
5.
G&G - "We Just Criticize" (Addy Van Der Zwan & R3hab remix)
6.
Lolita - "Joli Garcon" (Rob & Chris remix edit)
7.
Yenson - "My Feeling" (original edit)
8.
Money G - "Release Me" (original radio edit)
9.
Cabella - "My Heart Goes Boom" (feat Daisy - Godlike Music Port remix edit)
10.
Greg Parys - "Why Don't We Just Fuck" (radio edit)
11.
Stereo Lovers - "Don't Let Go" (feat Narany - Fuzzy & Owen remix)
12.
Beverlee - "Power Of Love" (Pride radio mix)
13.
Streamrocker & Rene De La Mone - "Changes" (Rene De La Mone & DJ R-Lay remix)
14.
Whiteside & Jorge Martin S - "Reaching Up High" (Slin Project remix)
15.
Alicia - "Hasta La Vista" (Niels Van Gogh remix edit)
16.
Samantha vs Sabrina - "Call Me" (Andrea T Mendoza vs Tibet Yes radio mix)
Delivery
Returns & refunds
If you decide an product is not suitable within 14 days of delivery, you can return it to us for a replacement or refund. Returns must be unused and in their original, undamaged packaging.
Some items are excluded from our money back guarantee:
- Computer software that has been unsealed or registered
- Any item that comes directly into contact with the nose, ears or mouth
To arrange a return, just contact our customer service department on 020 7424 2800 or via our customer support form.

100% Secure Shopping
BEST MUSIC STORE:
5 TIME WINNERS