SAME DAY SHIPPING!
ParcelForce, FedEx, Royal Mail
Order by phone
+44 20 7424 1960
quote 661390
Lines open in 2 hrs 46 mins.
Cult vintage grooveboxes like Roland's TB-303 are practically museum pieces, especially in pristine condition. For one to come to any harm doesn't bear thinking about! The studio elements of dust, smoke and liquid have taken many a good 303 down over the years - this is where Decksaver steps in. Precision trimmed for perfect fit whilst accommodating cables, the tr-303 can sit ready for operation. These beautiful machines are without doubt an investment worth protecting as prices continue to soar.
If you decide an equipment item is not suitable within 10 days of delivery, you can return it to us for a replacement or refund. Returns must be unused and in their original, undamaged packaging.
Gifts purchased between 30 November and 24 December may be returned by Friday 6 January 2016".
Some items are excluded from our money back guarantee, including:
• Computer software that has been unsealed or registered
• Any item that comes directly into contact with the nose, ears or mouth
To arrange a return, just contact our customer service department on 020 7424 2800 or email us at support@juno.co.uk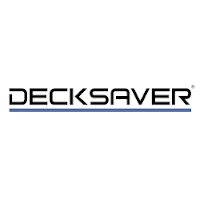 BEST MUSIC STORE:
5 TIME WINNERS