SAME DAY SHIPPING!
ParcelForce, FedEx, Royal Mail
Order by phone
+44 20 7424 1960
quote 642670
Details
Specs
Delivery
Returns
Custom moulded to fit the contours of the Roland DJ-808. Designed for the Digital DJ. Our super durable polycarbonate shell offers a high level of protection. Slides straight into controller bags, ideal for extra protection during transit. Finished with a high quality smoked/clear sheen, the cover shields faders and controls from dust, liquid and accidental impact whilst accommodating cables. At home, on the road or in the club, Decksaver has your DJ-808 covered.
If you decide an equipment item is not suitable within 10 days of delivery, you can return it to us for a replacement or refund. Returns must be unused and in their original, undamaged packaging.
Gifts purchased between 30 November and 24 December may be returned by Friday 6 January 2016".
Some items are excluded from our money back guarantee, including:
• Computer software that has been unsealed or registered
• Any item that comes directly into contact with the nose, ears or mouth
To arrange a return, just contact our customer service department on 020 7424 2800 or email us at support@juno.co.uk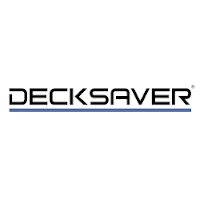 BEST MUSIC STORE:
5 TIME WINNERS