SAME DAY SHIPPING!
ParcelForce, FedEx, Royal Mail
Order by phone
+44 20 7424 1960
quote 404848
Lines open in 14 hrs 52 mins.
Details
Features
Delivery
Returns
The Decksaver covers are a unique must have for clubs and bedroom DJs alike. They are essential for protection, reducing the risk of damage caused by dust and impact when not in use. Designed and manufactured in the UK, the Decksaver covers fit securely round your deck, mixer or midi controller ensuring its sexy design is not hidden. Unlike acrylic covers that were prone to cracking, the Decksaver covers are produced using the best quality plastic available; Polycarbonate which is a major component used in the construction of bulletproof-glass. These original and high quality covers have been recommended by clubs, bars and DJs worldwide.

The smoked/clear dust cover is designed specifically for the Rane TTM-56S/57SL mixers. The cover fits securely around the deck ensuring its sexy design is not hidden.
Rane TTM-56 or 57 mixer cover
Polycarbonate construction (as used in bullet proof glass)
Shields from dirt, dust, liquids & impact
Clouded/transparent finish
As used in clubs, bars & studios nationwide
If you decide an equipment item is not suitable within 10 days of delivery, you can return it to us for a replacement or refund. Returns must be unused and in their original, undamaged packaging.
Some items are excluded from our money back guarantee, including:
• Computer software that has been unsealed or registered
• Any item that comes directly into contact with the nose, ears or mouth
To arrange a return, just contact our customer service department on 020 7424 2800 or email us at support@juno.co.uk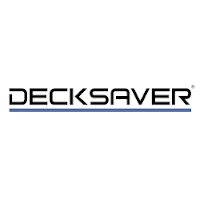 BEST MUSIC STORE:
5 TIME WINNERS