SAME DAY SHIPPING!
ParcelForce, FedEx, Royal Mail
Order by phone
+44 20 7424 1960
quote 678135
Lines open in 11 hrs 55 mins.
Engineered specifically for the Native Instruments Kontrol S49 MK2 Keyboard Controller. Custom moulded to fit the contours of the S49 MK2 whilst leaving USB connections in place, the Kontrol S49 MK2 can sit ready for operation. Super durable polycarbonate shell protects delicate keys during transportation and slides straight into a flight case or controller bag for maximum protection. Don't go losing your keys.
If you decide an equipment item is not suitable within 10 days of delivery, you can return it to us for a replacement or refund. Returns must be unused and in their original, undamaged packaging.
Some items are excluded from our money back guarantee, including:
• Computer software that has been unsealed or registered
• Any item that comes directly into contact with the nose, ears or mouth
To arrange a return, just contact our customer service department on 020 7424 2800 or email us at support@juno.co.uk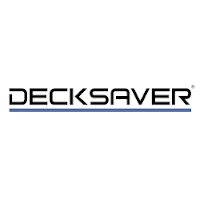 BEST MUSIC STORE:
5 TIME WINNERS