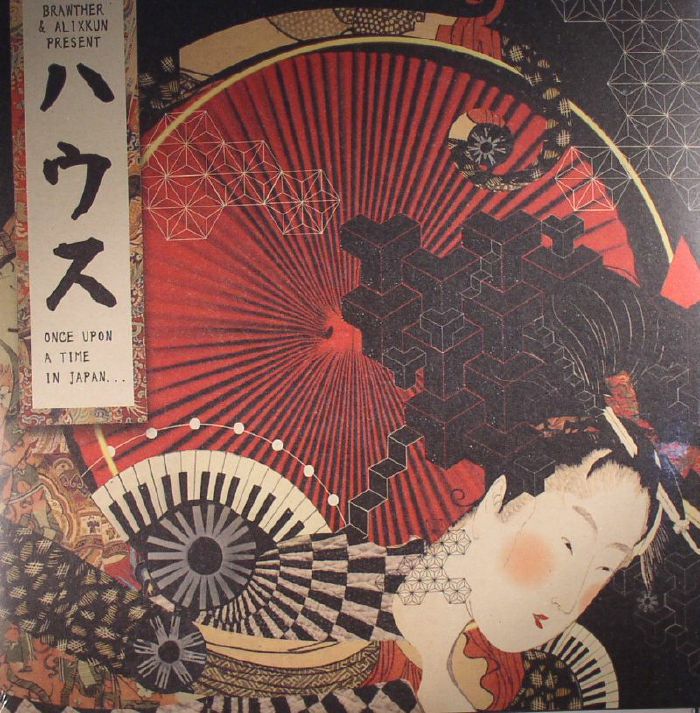 Receive new release alerts for...
Les Disques Mystiques/Jazzy Couscous

Tracklist
Side 1
1.
TPO - "Punk Inc" (Hiroshi's dub)
2.
Katsuya - "I Need Luv"
Side 2
1.
The Ecstasy Boys - "Chi Chi Chi Gan Kanon" (feat Shiro Amamiya)
2.
Jazzadelic - "I Got A Rhythm" (1991 original mix)
Side 3
1.
Akiko Kanazawa - "Sawauchi jinku" (Terada mix)
2.
Yutsuko Chusonji - "Blessing" (Magic Ware remix)
3.
YPF - "Trance Of Love" (Tokyo Offshore mix)
Side 4
1.
Yukihiro Fukutomi - "It's Gonna Be Alright"
2.
Hiroshi Matsui - "Crazy Miracle dub"
Side 5
1.
Takeharu Kunimoto - "Home" (6AM mix)
2.
Violets - "Sunset"
3.
GWM - "Deep Loop" (edit)
Side 6
1.
Fake - "Square"
2.
Hiraku Nagasawa - "Matrix Track"
3.
Dan K - "Turquoise Love"
Review
REPRESS ALERT: Brawther and Alixkun present a collection of 15 underground Japanese house tracks from the early days of electronic dance music, back when the genre was sweeping across the globe. Ahead of a related documentary project titled 'HOUSE' in Japanese characters, the compilation is the first to showcase the works of Japanese house on an historical and global level, with classics and rare-as-a-hen's teeth tracks. Carefully selected by Brawther and his sidekick Ailxkun, this is a nectar of deep grooves and blissful melodies that form the blueprint of the Japanese House Sound. Legends like Soichi Terada, Yukihiro Fukutomi or The Ecstasy Boys are back to back with unsung hearoes like Takecha, Magic Ware or Katsumi Hidano. Aimed at the house music lover and overall music enthousiasts, this compilation is the one stop shop of all things early Japanese House, unveiling the mystery behind it all and shining a brand new light on it, dusted and remastered, for your listening pleasure.
Played by
Mike Misiu, Charles Maurice, Tomi Chair, JimmyTheTwin, Old Spice, Michael Terzian, Owain Kimber (Owain K), Tr One, Manu Archeo, Watson, Arthur Barr [KMAH Radio], Dj Prophet, Sha'D Underground Trax, Juno Recommends Deep House, Jorge Caiado / Conversion, Allstarr Motomusic (deepArtSounds), ManooZ, Doo, Djs: Most Charted - Deep House, Timmy P, Tomoki Tamura (HolicTrax/Doublet), Tom Rio (Just Jack), Juno Best Sellers 2016, Steve Froggatt (Pocket Money), Anaxander, MIL (Music Is Love Records), Oli Furness, Khillaudio (Gents & Dandy's), Astro Buhloone
Delivery
Returns & refunds
If you decide an product is not suitable within 14 days of delivery, you can return it to us for a replacement or refund. Returns must be unused and in their original, undamaged packaging.
Some items are excluded from our money back guarantee:
- Computer software that has been unsealed or registered
- Any item that comes directly into contact with the nose, ears or mouth
To arrange a return, just contact our customer service department on 020 7424 2800 or via our customer support form.

100% Secure Shopping
BEST MUSIC STORE:
5 TIME WINNERS