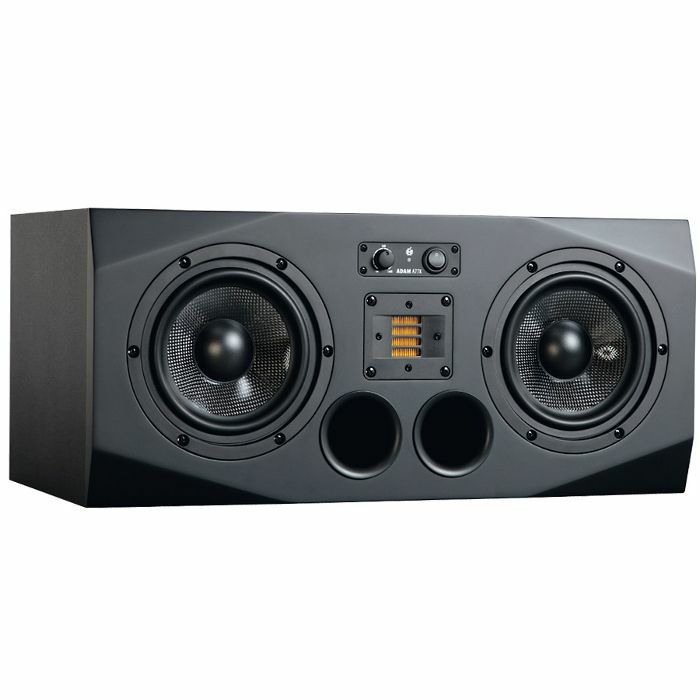 Adam A77X Horizontal Studio Monitor (b-side, single) ***CLAIM 10% BACK ON A PAIR OF ADAM AX MONITORS! OFFER ENDS 31ST DEC 2017***
SAME DAY SHIPPING!
ParcelForce, FedEx, Royal Mail
100% Secure Shopping
Order by phone
+44 20 7424 1960
quote 591504
Lines open in 4 hrs 20 mins.
Details
Manual/brochure
Delivery
Returns
Get 10% Back On A Pair Of ADAM AX Monitors!

Commercially, 2017 has been the best year in ADAM Audio's history - and they are celebrating with a really special customer offer. The first 2017 customers to buy a pair of AX studio monitors between October 1st & December 31st this year will have 10% of the purchase price refunded straight back to them!

ADAM Audio's high-performance, five-strong AX Series gives audio professionals a range of options and prices for all types of projects, from serious home studio recording to professional studio work. The AX monitors have garnered excellent reviews and awards from the recording press, testifying to the exceptional quality of the range.

This 10% refund offer applies to customers in Europe and the USA. For more information, see www.adam-audio.com/en/cashback

The A77X is a horizontally designed monitor that combines all of the technical innovations in the AX-Series. Due to its powerful, compression-free sound reproduction and excellent radiation characteristics, it is suitable both for nearfield and midfield monitoring.

The special feature of the A77X is its 2 1/2-way system. Both 7" woofers start to work together at 38 Hz and at 400 Hz one woofer fades out and only the second woofer continues to operate in the midrange up to 3 kHz. This prevents interferences and possible phase cancellation in the critical midrange. Even though frequency transitions and potential distortions lie outside these areas, the human ear is particularly sensitive to midrange frequencies.

Especially noteworthy in the A77X is the extremely wide stereo foundation and brilliant stereo imaging. Treble and mids are reproduced with three-dimensional realism and the lows are, as expected from a double woofer design, massive without compromising on precision.

If you decide an equipment item is not suitable within 10 days of delivery, you can return it to us for a replacement or refund. Returns must be unused and in their original, undamaged packaging.
Gifts purchased between 30 November and 24 December may be returned by Friday 6 January 2016".
Some items are excluded from our money back guarantee, including:
• Computer software that has been unsealed or registered
• Any item that comes directly into contact with the nose, ears or mouth
To arrange a return, just contact our customer service department on 020 7424 2800 or email us at support@juno.co.uk


BEST MUSIC STORE:
5 TIME WINNERS