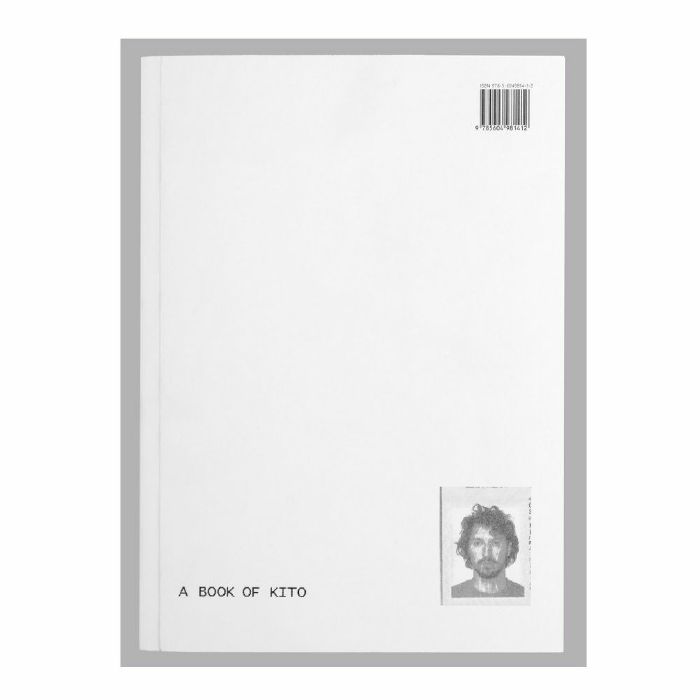 A Book Of Kito by Kito Jempere

FORTHCOMING

Click 'email me when available'.
$30.24
(No payment required now - pay when released)
Email me if this price drops
Order by phone
quote 981442
Lines open in 9 hrs 6 mins.
Delivery
Returns & refunds
Despatched as soon as released
If you decide an product is not suitable within 14 days of delivery, you can return it to us for a replacement or refund. Returns must be unused and in their original, undamaged packaging.
Some items are excluded from our money back guarantee:
- Computer software that has been unsealed or registered
- Any item that comes directly into contact with the nose, ears or mouth
To arrange a return, just contact our customer service department on 020 7424 2800 or via our customer support form.
A book as a milestone, here comes Kito Jempere's genre-unbound, faux-literary debut in publishing. Born after taking a glimpse of some neat word-and-image opus through the window of an art gallery in Istanbul, and thinking 'I want to do that', the seed for 'A Book of Kito' was sowed, and for good. The unique trajectory that's led Kirill Sergeev to this place and time, 38 happy solar rotations reading on the counter, was definitely one that deserved to be told, but the fun way. From his modest beginnings in his home-city of Saint Petersburg, onto becoming a relatively hush-hush driving force of the international house underground with releases for the likes of Jimpster's Freerange Records, Emotional Response, Hell Yeah, Let's Play House, DFA, Bordello a Parigi et al, through busting the frontiers of live music with the crazy circuses of SPDSC and Kito Jempere Band, there's been very few moments of quiet in Kito's gleefully bumpy yet ever soul-fulfilling journey. An oddball and thrillingly witty object spanning the many facets of his intimate self and artistic persona, the win-some / lose-some nature of a DJ's life, as well as the pressure and release coming with exposing yourself to the limelight, but also the joys of being dubbed by your peers and unexpected spits in the face, 'A Book of Kito' is a thoroughly honest portray of a man telling his realities, hopes and anxieties, that huge, infectious smile slapped across the face as an indivisible trademark. A loud-spoken piece of anti-egotistic confession delivered in his own words, friendly and dynamic as his character, with enough humility to cool off the infinity pool of highfalutin leeches that regularly floods that thing called, "The Scene", Kito's anti-memoir has us surfing the good waves and channeling the positive vibes, as it washes the pains and disillusions away in constantly joyful fashion. Stacking as much energy as possible from these countless stories and fun-riddled anecdotes about life and music, fueled by the figures that keep him - and us all - ticking - best half, proud son, loyal friends, Kito Jempere serves up a lighthearted delight of a volume, tender and piquant as it gets. Keeping it fast, so doubt doesn't catch up.