VARIOUS
Cat: SVT 215CD. Rel: 26 Apr 18
Solomun & Stimming - "Fuervogel"

Keinemusik, Rampa, Adam Port & Me - "Muye"

Trikk - "Kunu"

Moonwalk - "Fatima"

Oliver Koletzki - "A Star Called Akasha" (Super Flu Fragrance Of Moon mix)

Citizen Kain & Kiko - "Through & Through"

Hidden Empire - "Black Beauty"

Definition, Def:Play - "Tulipe Nior" (Definition vocal mix)

Kellerkind - "Cosmic Dance"

Sam Shure - "Kasra"

David Mayer - "Sirocco" (Jonathan Kaspar remix)

Acid Pauli - "Majid" (Nico Stojan remix)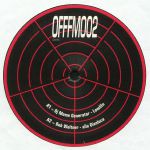 VARIOUS
OFFFM #2
(180 gram vinyl 2xLP)
(1 per customer)
Cat: OFFFM 002. Rel: 18 Jun 18
DJ Meme Generator - "Lowlife" (6:05)

Bob Waltner - "Alla Gianluca" (7:00)

Non Paying Buyer - "Passtso" (5:28)

Tomi - "Moti" (7:04)

Prof Pass Out - "Liquide Pass Out"

Wovv - "Clickquat"

Itom FM - "French Accident"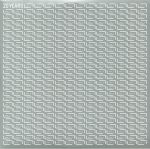 VARIOUS
Cat: MUSIK 104. Rel: 23 Apr 18
Franco Cinelli - "Cyrux" (7:39)

Phil Evans - "TMOD" (6:32)

Enrico Mantini - "Gotta Keep On Dreaming" (7:07)

John Dimas - "Yugen" (6:53)

Jorge Savoretti - "Musica Del Espacio" (7:10)

Lee Burton - "Overflow" (7:03)

Federico Molinari - "Phuturhaus" (7:17)

Andy Kolwes - "Good Old Days" (7:18)
Review: Dorian and Olaf's Raum Musik has just turned 20. Yes, we feel old, but we also feel privileged to be able to bring this tidy compilation to you; after all, we have been fans of the imprint over the years, and it has been a solid source of innovative house and techno sounds for its entire lifespan. For these two decades of raving, they've put together sounds form both new faces and favourite oldies, kicking off with Franco Cinelli's raucous "Cyrux", a hybrid house tune that will suit any type of DJ, and bringing more and more vibes through with peeps like Phil Evans, John Dimas, and the mighty Lee Burton - the latter being a constant source of BADNESS. If you're keen on some ethereal house business with an experimental edge, then this is the double-pack for you.
…

Read more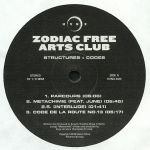 Cat: HVNX 600. Rel: 24 May 18
Parcours (6:05)

Metachimie/Interlude (feat June) (8:29)

Code De La Route No 13 (5:10)

Constant D'accident (5:19)

Commandements HGG (2:21)

Defile (4:51)

Bleu M (3:16)

Croisement (7:13)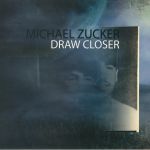 Cat: FSS 005. Rel: 30 Apr 18
40 Day's (6:32)

Choose Sides (6:29)

Coming Home (6:56)

Tokyo Sunrise (6:46)

Basic Instruction (6:32)

Divine Power (6:33)

Finding You (7:41)

Discernment (6:31)
Review: Having served as a reliable source of heads down deep house, deep techno and other such electronic gems for a long time now, Michael Zucker finally steps up to Finale Sessions with his debut album, and it was worth the wait. He frames it as presenting his life story across eight tracks, leading in with the elegant, heads-down tech house roll of "40 Days" and the immersive ambience of downtempo jam "Choosing Sides." There are diversions into broken beat on "Tokyo Sunrise" and rawer drum sounds powering "Divine Power," but the vibe is consistent across the LP. Melodic, mellow machine soul positively pours out of this one.





…

Read more
Filter
Eight Weeks: Minimal/Tech House