Items 1 to 3 of 3 on page 1 of 1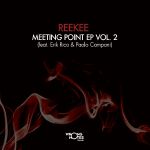 Cat: WR 002. Rel: 11 Sep 17
Deep House
Reaching (original vocal mix feat Erik Rico)

No One Else (original vocal mix feat Erik Rico)

Tortellini Jazz (original mix feat Paolo Campani)
Review: Fully tapped into the true US tradition of soulful house music, Riccardo Masi has been delivering the goods for the past couple of years to labels like Uzuri and his own Wrong Notes Records. On this new single the good vibes just keep on flowing, kicking off with Erik Rico's on-point vocal draped over "Reaching". Rico also forms the centre point of "No One Else", another masterclass in pattering drums and honey-coated keys. "Tortellini Jazz" shores up on the B-side, drafting in Paolo Campani to lay down some sultry sax tones over the mellow chords and playful Rhodes trills.
…

Read more
$9.93
SAVE 25%
in stock
$7.44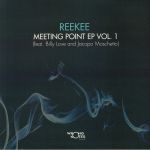 Cat: WR 001. Rel: 17 Oct 16
Deep House
Love Is (feat Billy Love - original vocal mix)

Love Is (feat Billy Love - Bluesy vocal mix)

Wurli Things (feat Jacopo Moschetto - original mix)
Review: Having previously appeared on Roots Underground, Reekee kicks off Wrong Notes with yet more grooves that tap into the spirit of truly passionate soulful house. The aptly named Billy Love's vocals aim straight for the heart on "Love Is", with the original mix being especially moving with its lingering jazz chords, string licks and stuttering beat. The "Bluesy" mix has a more traditional deep house feel to it, while "Wurli Things" heads off into expressive Rhodes territory thanks to limber keys work from Jacopo Moschetto. For classically informed house music from the heart, look no further.
…

Read more
It's Alright

It's Alrigh (Otwo Reconstruction mix)
Review:

Third release for the Label and this time featuring with the great spanish singer and pianist Carmen Rey.
The release also include the debut of "Otwo", an Italian duo composed by Marco Chiussi and the young jazz pianist Jacopo Moschetto who previously appeared in the first Reekee's release on Wrong Notes "Meeting Point Ep vol. 1".





…

Read more
Items 1 to 3 of 3 on page 1 of 1