Items 1 to 3 of 3 on page 1 of 1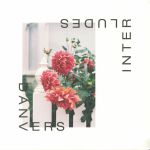 Cat: WOTEP 032. Rel: 02 May 18
Broken Beat/Nu Jazz
Mason (5:30)

Aye Ata (5:14)

1997 (feat Joe Armon Jones - Warren Xclnce remix) (3:22)

1997 (6:32)

1997 (Frits Wentink remix) (6:07)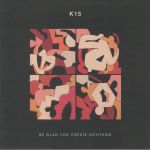 Cat: WOTEP 030. Rel: 06 Jun 18
Broken Beat/Nu Jazz
Be Glad You Create Anything (6:59)

Communion (6:29)

You're Alive (There's Still Time) (2:45)
Review: Under the K15 alias, Kieran Ifill has been responsible for some wonderful deep, expansive and soulful music on Eglo, Wild Oats, Lo Recordings and WotNot Music. Here he returns to the latter for the first time in four years. He hits his stride straight away with "Be Glad You Create Anything", a sparkling, mid-tempo shuffler that wraps darting, Kaidi Tatham style jazz-funk synth motifs around loose and languid beats and a suitably warm and attractive bassline. Ifill's love of fluid piano lines, eyes-closed electronics and dreamy chords once again comes to the fore on 120 BPM deep bumper "Communion", before the producer treats us to the deliciously loved-up, poignant and sumptuous head-nodding bliss that is fine closer "You're Alive (There's Still Time)". In a word: superb.
…

Read more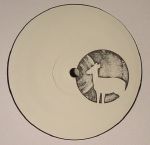 Cat: WOTEP 018X. Rel: 14 Oct 15
Broken Beat/Nu Jazz
Flight Formation (Danny Krivit edit) (7:08)

Flight Formation (Glenn Astro edit) (5:21)

Step Overs (Danvers remix) (5:53)
Review: Brighton jazz/soul two piece Soccer96 get a makeover for their Jupiter Masterdrive release from 2014. NYC's legendary Danny Krivit gives "Flight Formation" a re-edit that only a true master of the artform truly can. He definitely emphasises the best parts of the track, not to mention all the uplifting soulfulness of it.. like he does! Berlin's purveyor of dusty hip-hop influenced deep house Glenn Astro also steps up to resplice the source material of said track too, giving it his Midas touch. Finally Danvers does a remix of "Step Overs" and does a fine job, remaking the track into a deep funky house jam that honours the late nineties sound, vaguely reminiscent of the French Touch style.
…

Read more
Played by:
7 Samurai
,
ROTCIV
,
RUSTAM OSPANOFF.
,
DJ DRM (Bastard Jazz / BSTRD Boots)
,
Karousel
,
WOLF Music
,
Paul Thornton (Dig Deep / Reboot)
,
Jesus Gonsev
,
Juno Recommends Brokenbeat/Nu Jazz
,
JKriv (Razor-N-Tape)
,
Beaner
,
Señorlobo (Lovemonk)
,
Renegades Of Jazz
,
Justin Gg Green
,
25 Places
,
VinylAddicted
,
Tomasz Guiddo
,
Marsupials
,
Bradford James (DS Records)
…

Read more
Items 1 to 3 of 3 on page 1 of 1