Items 1 to 2 of 2 on page 1 of 1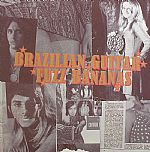 VARIOUS
Cat: WPFCTIF 102LP. Rel: 18 Feb 10
Psych/Garage Rock
Celio Balona - "Tema De Batman"

Loyce E Os Gnomes - "Era Uma Nota De"

The Youngsters - "I Wanna Be Your Man"

Serguei - "Ourico"

Fabio - "Lindo Sonho Delirante"

Tony E Som Colorido - "O Carona"

14 Bis - "God Save The Queen"

Banda De 7 Leguas - "Dia De Chuva"

Ton & Sergio - "Vou Sair Do Cativeiro"

Ely - "As Turbinas Estao Ligadas"

Com Os Falcoes Reais - "Ele Seculo XX"

Marisa Rossi - "Cinturao De Fogo"

The Pops - "Som Imaginario De Jimmi Hendrix"

Loyce E Os Gnomes - "Que E Isso?"

Piry - "Heroi Moderno"

Mac Rybell - "The Lantern"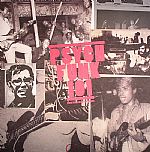 VARIOUS
Cat: WPFC 101. Rel: 12 Sep 09
Funk
Hunsu Ozkartal Orkestrasi - "Su Derenin Sulari"

Kukumbas - "Respect"

Mulatu Astatke - "Alemiye" (feat Belaynesh Wubante & Assegadetch Asfaw)

Kim Sun - "The Man Who Must Leave"

Petalouda - "What You Can Do In Your Life"

Mehr Pooya - "Ghabileh-ye Lily"

Staff Carpenborg & The Electric Corona - "All Men Shall Be Brothers Of Ludwig"

The Group - "The Feed-back"

Armando Sciasscia - "Circuito Chiuso"

Wadih Essafi - "Aandak Baharia Ya Rayess"

Omar Khorshid - "Rakset El Fadaa"

Metin H Alatli - "Mevlana Boyle Dede"

George Garanian - "The Big Search" (with The Melodiya Jazz Ensemble)

Eskaton - "Dagon"
Items 1 to 2 of 2 on page 1 of 1
Filter
World Psychedelic Funk Us