Items 1 to 2 of 2 on page 1 of 1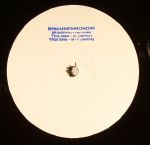 Cat: SEPTICHEARTREMIX 1. Rel: 04 Feb 15
Techno
A' (remix)

B-1' (remix)
Review: A brief respite from the Deliverance series on Woe To The Septic Heart as label boss and all round bad man Shackleton presents some surprise remixes of Nisennenmondai. Issued to coincide with the Japanese dance-punk trio's recent performance at the CTM festival in Berlin, this no frills hand stamped white 12" is strictly about the music! The A side remix captures your attention immediately, as dramatic barrage of high octane synth arpeggios appears out of nowhere within seconds of the needle dropping, pressure building until breaking point where Shackleton relieves the tension by dropping into some punkish wave percussion. From here the track mutates in a way that delights constantly. The B side remix is a less intense ride, but just as impressive. Do not sleep!
…

Read more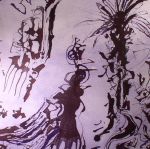 Cat: SEPTICLP 02. Rel: 10 Jul 17
Experimental/Electronic
Endless Memento/Regression/Wading Through The Underworld (14:23)

The Future Is Hurt/Dirt & Fields (15:43)

Hinter Der Vitrine (14:03)

Our Sharpened Blade/Rid Yourself Of The Parasites/Endless Longing (19:21)
Review: For his latest full-length, post-dubstep innovator turned dystopian soundscape specialist Shackleton has joined forces with British-German singer-songwriter Anika. Her drowsy, chilling tones provide the perfect foil for the producer's alternately paranoid and ethereal musical compositions; stretched-out pagan epics that sit somewhere between the soundtrack for The Wicker Man, the wind-swept ambience of Firecracker's Mac Talla Nan Craeg - compilation, and the experimental sound collages of the Music Concrete movement. It makes for a heady, intoxicating and at times otherworldly listening experience, even if it features numerous pastoral elements. Prepare to be thrilled and scared in equal measure.
…

Read more
Items 1 to 2 of 2 on page 1 of 1