Items 1 to 3 of 3 on page 1 of 1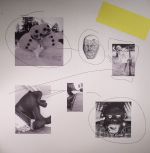 Cat: WHYT 007. Rel: 22 Jun 16
Techno
Cylinders (6:58)

Cope (3:56)

Sa45 Circles (6:20)
Review: Some two years on from debuting with the Acid Beth 12" for Young Turks, London producer and carpenter Quirke resurfaces for the latest single from Nic Tasker's Whities label. Once you get past the rather sumptuous sleeve art for Whities 007, Josh Quirke has delivered a really intriguing triplet of productions here. The Beatrice Dillon-approved "Cylinders" can best be described as star gazing trance music shorn of beats (weightless trance anyone?) whilst "Cope" is a brief exercise in scratchy beat design that will appeal to fans of Bruce's "Relevant Again." Quirke saves the best till last with the snapping "Sa 45 Circles" which is reminiscent of Selected Ambient Works-era Aphex Twin.
…

Read more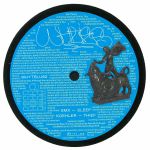 SMX - "Sleep" (8:10)

Koehler - "Thief" (8:15)
Review: Next up on Whities' new Blue series are a couple of terrific offerings. On the A side is SMX: a duo comprised of Max O'Brien and Sam Purcell, who serve up the hypnotic and emotive techno journey "Sleep". It's a reduced take on the early '90s bleep techno sound that is said to have been a recorded live jam (circa 2015) and 'explores themes of discordance and euphoria'. On the flip, Berlin based Bristolian Daniel Koehler, who has previously displayed his contorted takes on techno via labels such as Die Orakel and Diagonal - serves up the frantic rave deconstruction of "Thief" which is jam packed full of breakneck rhythms, snarling sub bass exploitations and wonky synth stabs.
…

Read more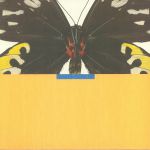 Cat: WHYT 014. Rel: 22 Nov 17
Experimental/Electronic
Flying Kites (11:30)

Keep Me Close (5:31)

Trace Of Smoke (5:52)
Review: London based producer Jules Venturini is up next for Whities, following up great releases by Avalon Emerson and Lanark Artefax. On the label's 14th edition, Venturini follows up some sludgy lo-fi techno/house derivatives on Polish label Brutaz with some more similarly rusty and dust covered aesthetics. Beginning with the 12 minute epic "Flying Kites" which channels early '90s British bleep IDM, until that fast hitting groove hits at just the right time towards the end. Lush ambient piece "Keep Me Close" works as an effective intermission of sorts on this grainy and saturated dream state captured to VHS. Finally, Venturini displays a more aggressive side as seen on his previous release with the gnarly and slow burning industrial electronics of "Trace Of Smoke".
…

Read more
Items 1 to 3 of 3 on page 1 of 1